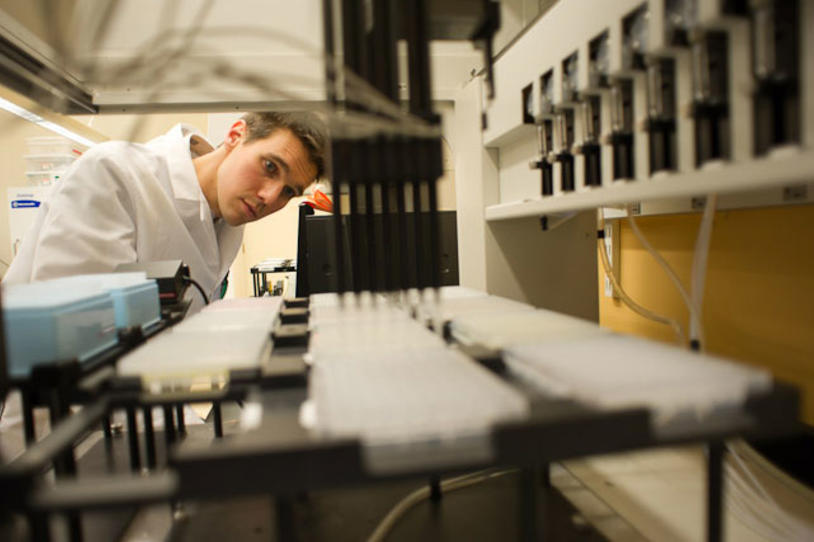 Could Speed Development of New Dyskinesia Treatments
In this second edition of The Michael J. Fox Foundation's video series, Dave Iverson reports that researchers have identified the best clinical scale for measuring patient response to therapies to treat dyskinesia, the debilitating, uncontrollable movements that are often a side effect of Parkinson's disease (PD) drugs.
In the past, clinicians used several different scales measuring dyskinesia, without any real evidence that they accurately measured if drugs were working. Now, researchers should be able to better design accurate clinical trials to verify that a dyskinesia drug is — or isn't — working. It's an important step toward bringing dyskinesia-targeted drugs closer to pharmacy shelves.
To learn more about the Unified Dyskinesia Rating Scale, read an interview with study author Glenn Stebbins, PhD, and MJFF Scientific Advisory Board member David Weiner, MD. For an overview of some new approaches targeting dyskinesia, check out this podcast with Foundation CEO Todd Sherer, PhD.
The Parkinson's Minute was photographed and edited by Harry Gregory. Production facilities and assistance provided by Kikim Media.