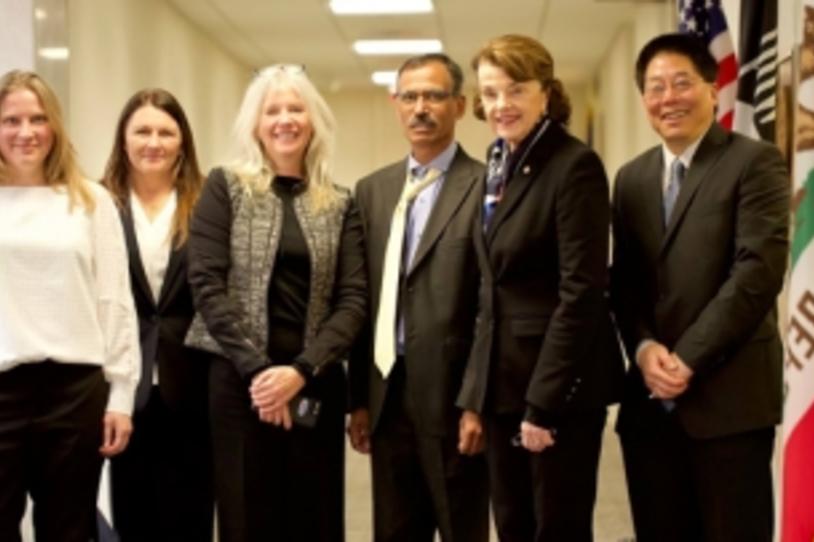 Last week, 40 Parkinson's researchers gathered in Washington, D.C. for The Michael J. Fox Foundation's (MJFF) inaugural Researcher Hill Day. The goal of this event: Urge policymakers to increase federal funding for Parkinson's disease research. Similar to the Parkinson's Policy Forum (an annual event for people with Parkinson's and care partners to take part in the public policy process), the scientists in attendance at Researcher Hill Day participated in advocacy training before heading to Capitol Hill for a full day of meetings with our nation's lawmakers.
"It's so important for members of Congress to hear directly from the scientific community about the benefits of federal research funding," said Ted Thompson, JD, senior vice president of public policy at MJFF. "Researchers have a unique perspective on this issue, and they can help legislators understand how federal dollars contribute to critical Parkinson's breakthroughs that benefit people living with the disease."
During congressional meetings, researchers advocated for increased funding for the National Institutes of Health (NIH), which is the largest public funder of Parkinson's research, and urged lawmakers to boost investments in the Parkinson's Research Program at the Department of Defense (DoD), which is the only Parkinson's-specific research program supported by the federal government.
"Members of Congress aren't always aware of the great research being done in their own backyards, so these meetings were an opportunity to highlight the work in my lab, which is supported by federal funding," said Joseph Patterson, PhD, a Parkinson's researcher at Michigan State University who received a grant from the DoD. "By showcasing what federal funding can do, I hope to encourage Congress to continue investing in Parkinson's research."
While researchers were on Capitol Hill, Parkinson's advocates across the country joined in on the action. They sent nearly 2,500 emails to their legislators asking for increased funding for the NIH and DoD, amplifying the conversations scientists were having in Washington.
"Whether they advocated in person or virtually, Parkinson's community members raised their voices loud and clear this week," said Thompson. "Thank you to everyone who highlighted the importance of federal research funding. It takes all of us speaking up together to reach our policy goals."
Interested in advocating in support of the Parkinson's community? Explore our comprehensive advocacy toolkit.