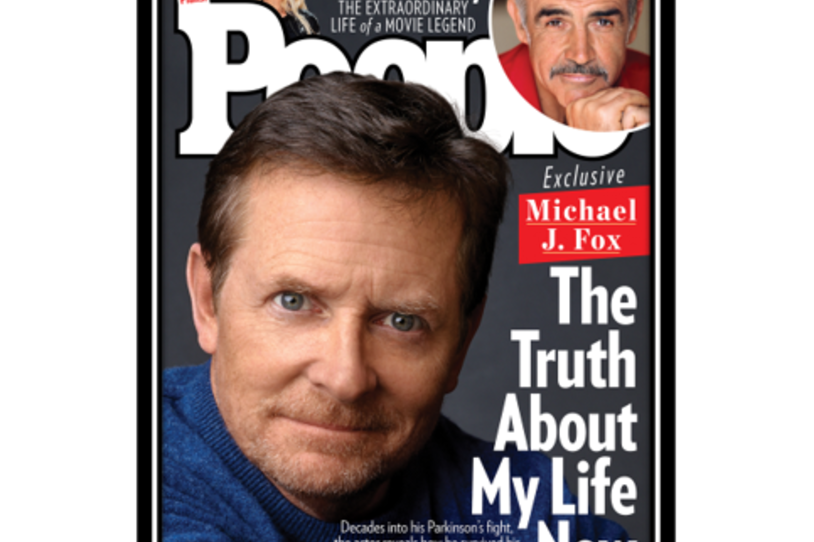 Alex P. Keaton. Marty McFly. Mike Flaherty. These are just a few of the iconic roles that Michael J. Fox is known for. But his signature humor and optimism — even in the face of life's challenges — have also become part of his legacy. Our Founder and best-selling author is ready to share his timeless advice on his secret to optimism through his latest memoir, No Time Like the Future: An Optimist Considers Mortality, releasing on November 17, 2020.
On stands now, the latest issue of "People" has the exclusive cover story with Michael who speaks about one of his "darkest moments" that had him questioning everything:
"I just snapped. I was leaning against the wall in my kitchen, waiting for the ambulance to come, and I felt like, 'This is as low as it gets for me.' It was when I questioned everything. Like, 'I can't put a shiny face on this. There's no bright side to this, no upside. This is just all regret and pain.'"
In true Michael fashion, he remained resilient through a series of painful health setbacks unrelated to his Parkinson's diagnosis. From this moment in time emerged the key theme to his latest memoir:
"Optimism is really rooted in gratitude," he says. "Optimism is sustainable when you keep coming back to gratitude, and what follows from that is acceptance. Accepting that this thing has happened, and you accept it for what it is. It doesn't mean that you can't endeavor to change. It doesn't mean you have to accept it as a punishment or a penance, but just put it in its proper place. Then see how much the rest of your life you have to thrive in, and then you can move on."
Especially in a year like 2020, we're looking forward to reading Michael's timeless advice! Stay tuned to our channels this month for more Parkinson's research updates, resources and an excerpt from Michael's fourth book.