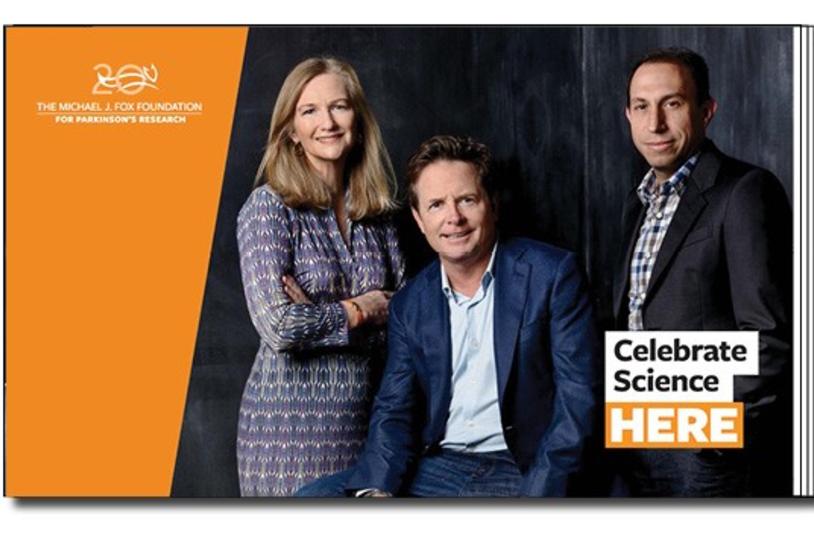 For 20 years, we have operated with one single-minded goal: putting ourselves out of business by finding a cure for Parkinson's disease (PD). We've worked every day to accelerate the pace of research, solve field-wide problems and make a tangible impact on patients' lives.
Even in this year of unprecedented challenges, we can't and won't take our foot off the pedal. The goal of lessening Parkinson's individual and global burden has never been closer. In our latest publication, The Michael J. Fox Foundation (MJFF) looks back to our inception in 2000 and how far we've come, touching on key milestones that have helped move Parkinson's research forward and translated into real results for people living with PD. The number of therapies to treat the symptoms of PD has nearly doubled since 2014, including two news treatments for "off" time (Inbrija in 2018 and Kynmobi in 2020) directly funded by MJFF in early stages of development. And a therapy to slow or stop progression of the disease isn't far behind.

On the flip side, we look ahead to new clinical trials and results that we expect in the next 12 to 18 months, a major expansion of our landmark Parkinson's Progression Markers Initiative study to lay the groundwork for future preventive therapies, new studies to better understand Parkinson's genetics across populations and more ways for the community to connect with the Foundation and each other virtually.
These are just some of the highlights that make up our 20 Years in Review and Look Ahead publication. Read and download the booklet  for more information. And then share it with a friend who also might be interested.
Want More?
Join us for two upcoming events to hear from expert panelists on Parkinson's research progress and impact:
Celebrating 20 Years of Scientific Progress Closer to Cures, November 17, 3 p.m.
What's Next for Parkinson's: Big Trials, New Treatments and Steps toward Prevention​​​​​​,​ November 19, 12 p.m. 
Listen in to our featured playlist of songs and performers who graced the stage at our annual A Funny Thing Happened on the Way to Cure Parkinson's Gala over the last 20 years.