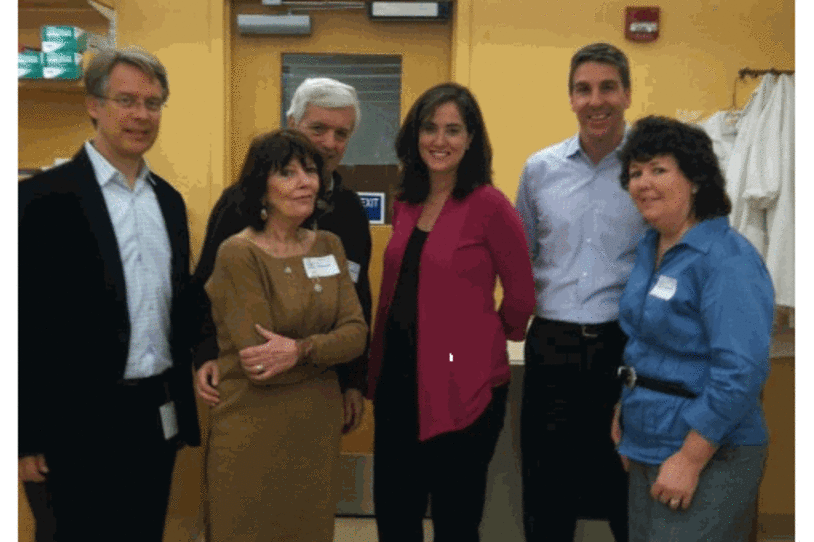 PD Patients, members of the MJFF research community and Team Fox superstars gathered for a photo shoot in Boston on Friday. It was an amazing day in which we brought together some of the many faces of the Foundation—and the synergies were happening left and right.
We started off the day at Civitas, an innovative pharma company developing an inhaled formulation of levodopa. This could allow for more rapid and consistent dosing to treat motor fluctuations in PD, the potential of which excited us all. PD patients and MJFF supporters Lucy Fox and Sonny Whelen toured the pioneering facility, interacted with the research team, led by Dr. Marty Freed, and gave their two cents on what patients really want!

Next stop: The Scherzer Laboratory for Neurogenomics at Harvard University led by Dr. Clemens Scherzer. At the Scherzer Lab a dedicated team of researchers are applying genomic approaches to the detection, characterization and treatment of PD. Team Fox member Anna Wolfe and PD patients and MJFF supporters Denise Dvorak and Chris Chadbourne posed for the camera while sharing tips with one another (Denise swears by aquatic aerobics) and asking the research team questions about their RNA work. Ana even recruited a few new volunteers for her Team Fox run in October.

It was an inspiring day for everyone — forging new connections within the MJFF community and creating innovative ideas on how to further our progress.