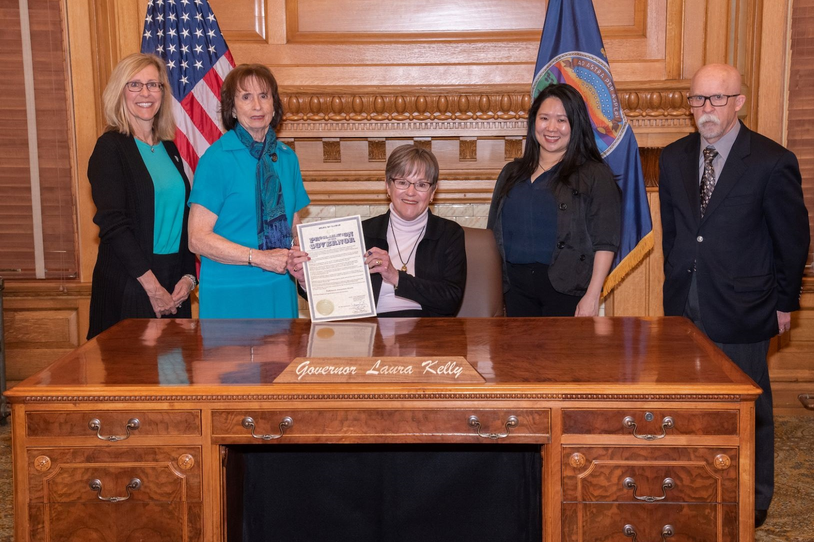 This Parkinson's Awareness Month, The Michael J. Fox Foundation's public policy team engaged lawmakers and policy advocates across the country. Our advocates raised awareness in their communities by securing state, city and county proclamations and resolutions to commemorate April as Parkinson's Awareness Month. (Proclamations are announcements of policy.) By pushing for proclamations and resolutions, advocates build valuable relationships with legislators and staff to leverage and build on in future advocacy.
This year our advocates submitted 17 proclamations and resolutions! Below find a map with the states, cities and counties (in orange) that have recognized April as Parkinson's Awareness Month to date. (At the bottom of this blog, find photos of advocates and the proclamations and resolutions.)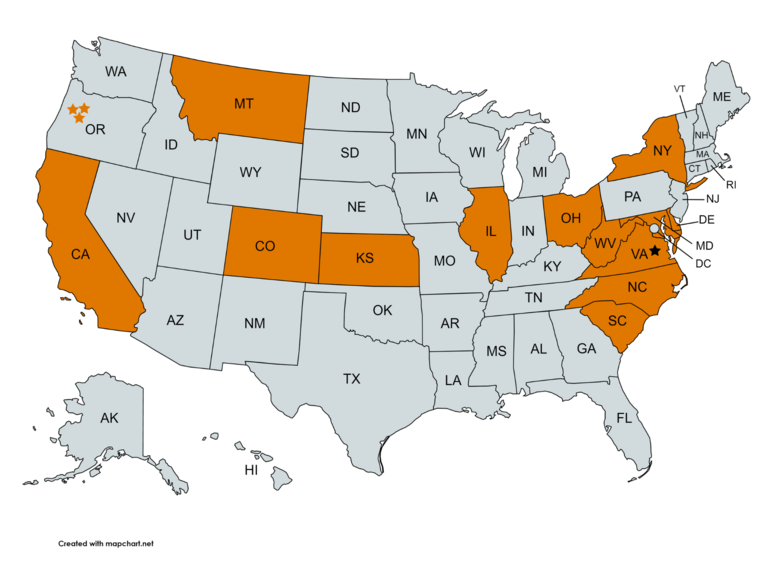 In addition to these successes at the local level, our policy team helped secure a Parkinson's Awareness Month resolution on a national level. On April 6, Senator Debbie Stabenow (D-MI) introduced a resolution to proclaim April 2022 as Parkinson's Awareness Month in the U.S., with Senator John Thune (R-SD) as the original co-sponsor. Stabenow and Thune are the Senate co-chairs of the Congressional Caucus on Parkinson's Disease, which plays an important role in raising awareness about Parkinson's disease (PD) on Capitol Hill.
The 2022 Parkinson's Awareness Month Senate resolution supports research to find better treatments and a cure; recognizes people with PD who participate in studies; and commends the dedication of organizations, volunteers, researchers and individuals working to improve quality of life for people and families with PD.
Interested in helping your elected officials learn more about Parkinson's? Join our policy network and make your voice heard at michaeljfox.org/advocacy.
Want to submit your proclamation or resolution? Email our team at policy@michaeljfox.org.
North Carolina Proclamation

South Carolina Proclamation

Policy ambassador Marcia L. Aulebach with elected officials in Fluvanna County, Virginia, recognizing a Parkinson's Awareness Month resolution.

Advocates — including MJFF Director of State Government Relations Julia Worcester, JD, and George Manahan — with elected officials in West Virginia, recognizing a passed state registry bill and Parkinson's Awareness Month proclamation.

West Virginia Proclamation

City of Beaverton, Oregon, Proclamation