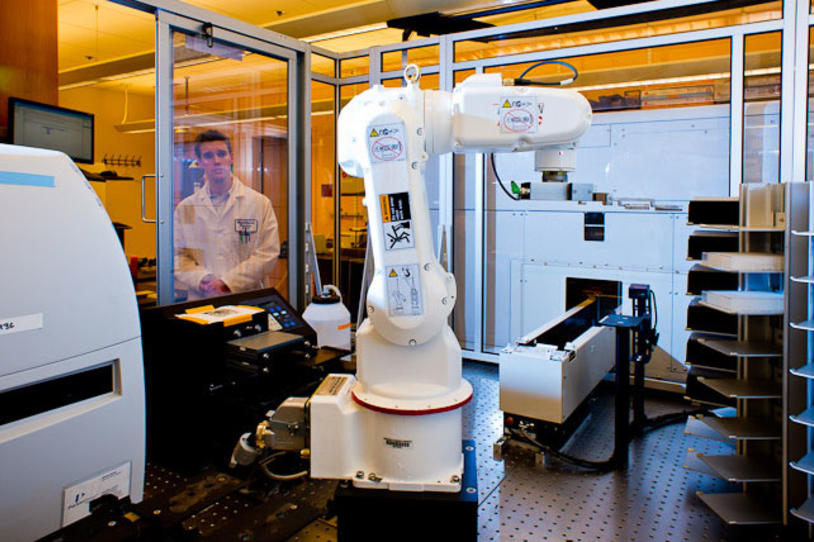 Israel-based biotech Neuroderm today announced positive results from a phase 1 safety and tolerability study into a levodopa/carbidopa "pump-patch" designed to continuously deliver both drugs subcutaneously. Usually levodopa/carbidopa regimens are taken orally, but the pump-patch, on the other hand, is a small device (as big as a credit card, if not smaller) made up of a reservoir where the drug is stored, and a series of micro-needles which pump the therapy under the skin and into the blood stream. These needles are absolutely painless.
Finding improved mechanisms of delivering levodopa into the body is an area of focus of The Michael J. Fox Foundation (MJFF), and one of the critical unmet needs for those living with Parkinson's today.  Many patients who take it experience "off" periods when the effects of the medication wear off before they are ready to take their next dose. The "peaks and valleys" of a levodopa regimen are also thought to lead to often debilitating dyskinesias.
MJFF funded another clinical trial from Neuroderm of a separate patch consisting of only carbidopa, called ND0611, which was being tested in conjunction with orally-administered levodopa (Carbidopa is a drug which is traditionally taken in conjunction with levodopa, the gold standard Parkinson's drug, to help slow the breakdown of levodopa in the bloodstream).
In November of 2011, Neuroderm announced positive results from a phase 1/2 safety and pharmacokinetic study of ND0611, however, improvements in their clinical development strategy have since led to this current combined levodopa/carbidopa pump-patch (ND0612).
Neuroderm will need to conduct follow-on clinical studies of this new formulation to further measure efficacy in larger populations. We'll keep you updated on our blog as new developments come in. 
MJFF is currently supporting other novel dopamine replacement therapies that could address the shortcomings of current treatments, including an inhaled formulation of levodopa from Civitas Therapeutics.  Read more in this issue of The Sherer Report.