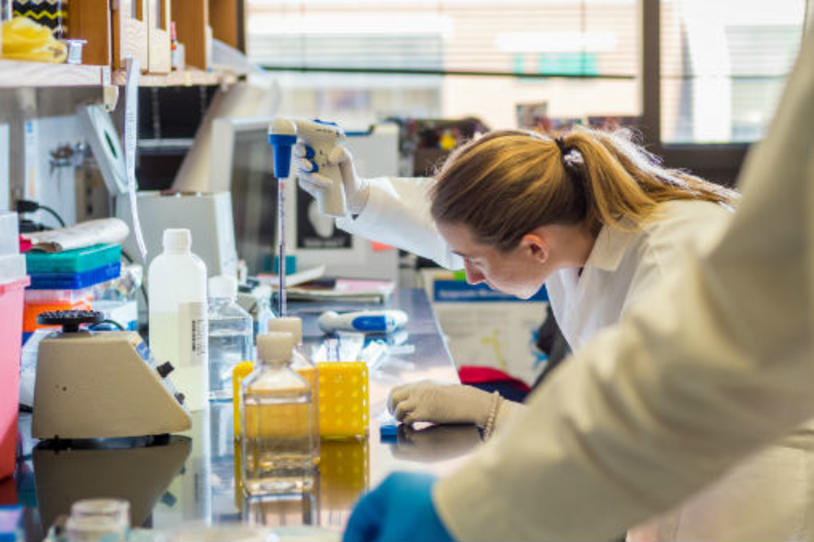 Yesterday Denali Therapeutics announced its LRRK2 drug DNL201 was safe and met its target goals in a study in healthy volunteers. These results are a promising step toward breakthrough treatments for Parkinson's disease.
An estimated 3 percent of people with Parkinson's have a mutation in the LRRK2 gene, which causes too much activity of the LRRK2 protein. This hyperactivity appears to damage brain cells. Denali and other companies are working on LRRK2 inhibitors to counteract that effect, protect brain cells and, hopefully, slow the progression of Parkinson's.
Denali reported DNL201 was well tolerated at doses that showed impact on LRRK2 activity. They'll now move the drug into trials of patients with Parkinson's with and without a LRRK2 mutation.
"We are encouraged to see mounting evidence supporting a role of LRRK2 inhibition in the broader Parkinson's disease population, in addition to Parkinson's disease genetically associated with a LRRK2 mutation," said Denali CEO Ryan Watts, PhD, in a press release.
Results released last week from a Michael J. Fox Foundation (MJFF)-funded study at the University of Pittsburgh found it's not only LRRK2 mutation carriers who have too much LRRK2 protein activity. People with idiopathic (i.e., cause unknown) Parkinson's also showed higher activity levels, which means LRRK2 inhibitors may be beneficial in that population.
"This initial discovery from genetics has opened up an entire new path forward for therapeutics, and the benefit could extend beyond people who have the LRRK2 mutation to treat more people with this disease. This is an opportunity for truly transformative treatments," said MJFF CEO Todd Sherer, PhD.
Our Foundation is funding follow-up work to better understand what causes higher LRRK2 activity in idiopathic Parkinson's and develop tests to measure LRRK2.
While progress with LRRK2 inhibitors is monumental in the march toward Parkinson's cures, that advancement initially faced some roadblocks. Early studies indicated potential safety concerns with these types of drugs, which could have halted their development. MJFF created the LRRK2 Safety Initiative to unite companies, including Denali, that were developing LRRK2 therapies in additional testing. Data from the initiative showed it was safe to move LRRK2 inhibitors to human trials.
"That could have been insurmountable," Matthew Troyer, MD, Denali Principal Clinical Director, said of the initial concerns at an MJFF-led LRRK2 Summit in June. "The LRRK2 Safety Initiative contributed to work to understand that better and had a huge role in us being able to go into the clinic and test those inhibitors."
Denali's Chief Medical Officer Carole Ho, MD, will chair our Foundation's 12th annual Parkinson's Disease Therapeutics Conference in New York City on October 25. Bringing together 300 research and business development professionals, the event is the only scientific conference focused exclusively on Parkinson's drug development.
We'll share more on the LRRK2 inhibitor trials here on our blog. Watch your email and follow us on Facebook for the latest updates.
Interested in learning if you carry a LRRK2 mutation and contributing to genetic research? Through a collaboration between the MJFF-led online study Fox Insight and personal genetics company 23andMe, participants with Parkinson's living in the United States can access the 23andMe Health + Ancestry Service at no cost. Enrolled participants can also receive complimentary genetic counseling. Register at www.foxinsight.org.