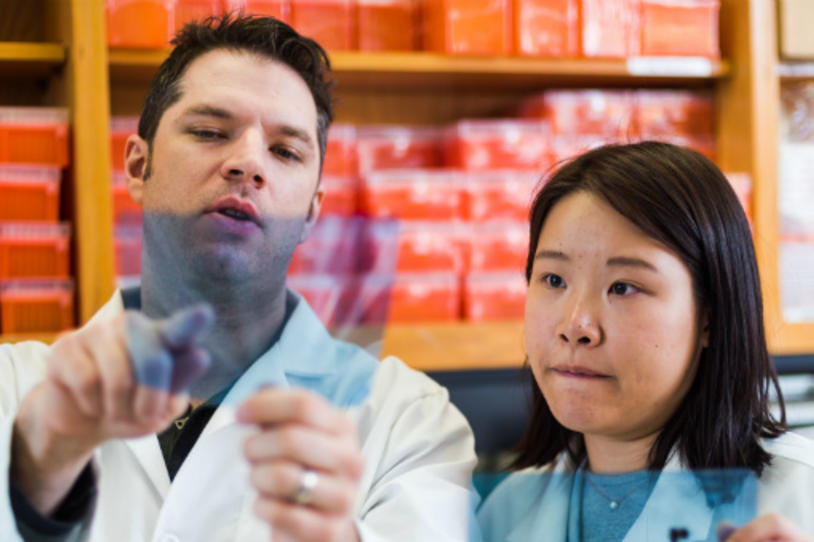 The Michael J. Fox Foundation's (MJFF) landmark study, the Parkinson's Progression Markers Initiative (PPMI), continues its expansion to enroll new participants across the globe. To date, more than 1,600 volunteers are enrolled at one of the 50 international study sites — with a goal of reaching 4,000 participants. Over 30,000 are contributing data online. Learn how you can join at michaeljfox.org/ppmi. 
PPMI data and samples continue to be a source for innovative research and impactful results that help scientists and doctors better understand and treat Parkinson's disease (PD). As scientists continue to analyze PPMI data and publish new findings, we share recent activities using PPMI data and samples. 
Genetics and Weight Loss May Predict Cognitive Changes 
Some people with Parkinson's experience thinking and memory problems. When these problems exceed what is expected with normal aging, it is called cognitive impairment. Knowing more about who develops these issues can potentially pave the way to prevent or stop these changes. 
Researchers at Cardiff University in Wales used data from PPMI and other studies to find that people with PD and an elevated genetic risk for Alzheimer's disease (AD) are more likely to have faster cognitive decline than people with PD without these genetic factors. The genetic factors are also linked to neuroinflammation, implicating this process as an important mechanism of cognitive change.  
 
Such findings could help select people with these factors for studies testing therapies to prevent or ease cognitive impairment. Additionally, this study provides more evidence to support targeting inflammation with such treatments. Read the paper here.  
 

Researchers in South Korea reviewed PPMI data to study the impact of weight loss and weight gain on cognitive changes in Parkinson's. These researchers found that weight loss (>3% body weight over first study year) in people with recently diagnosed PD was associated with a faster decline of executive function (such as multitasking or problem solving).  
 
More research is needed to better understand this connection. For example, is weight loss a result of cognitive decline or tied to a factor that contributes to cognitive decline? How does exercise—often prescribed after a diagnosis to slow progression—play a role?  
 
While not everyone recently diagnosed and experiencing weight change will develop cognitive issues, these findings could empower people to make healthy lifestyle changes and help doctors provide better care by watching for signs of change. Read more about the study here. 
LRRK2 Mutation Carriers Show Higher Lipid Levels 
PPMI is also looking for predictors of disease onset and progression. PPMI scientists examined changes in people with the LRRK2 gene mutation but without Parkinson's disease.  
Ultimately, the team concluded LRRK2 non-manifesting carriers do not progress to PD with great frequency or rapidity. Other studies have shown a high lifetime risk of PD for LRRK2 carriers, but this new data suggests the risk is spread over a long period of time, and the immediate risk is quite low.   
This finding may change the way we think about treating people with LRRK2 mutations. Since the short-term risk is low, to see impact of prevention strategies, trials would need to be highly effective and implemented over a long period of time. Researchers continue to study markers of higher risk in LRRK2 mutation carriers and explore the best way to move toward prevention in this population. 
Progress toward Clinical Goals  
MJFF funds research using PPMI data and samples to advance discovery of new disease markers, accelerate therapeutic development and reduce disease-related challenges such as faster or slower progression, diagnosis likelihood in at-risk groups and of other factors of Parkinson's. We recently selected eight projects for funding to explore molecular data sets from PPMI and other studies. These varied programs will explore inflammation pathways, microbes, and other targets—and relate them to genetics and clinical experience—to learn more about disease biology and subtypes. That information may move the field closer to understanding how we can improve potential therapies, identify the best candidates for new clinical trials or provide data around new subtype-specific targets and biomarkers. Read more on these projects.  
PPMI is enrolling people with and without PD. Learn more and join the study that could change everything.