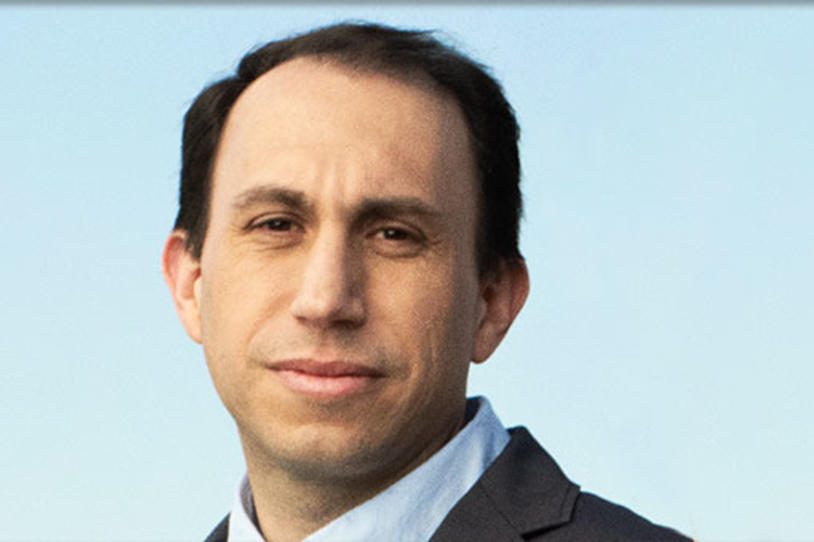 In 2012, The Michael J. Fox Foundation is seeing the impact of many years of investment in breakthroughs for both symptomatic and disease-modifying treatments for Parkinson's disease. Through your help — and your participation in the Brin Wojcicki Challenge — you can keep these treatments moving forward.
Every advance brings new challenges. The costs of driving any therapy along the pipeline increase exponentially as drug candidates get closer to pharmacy shelves. Drug developers must identify new partners (both pharmaceutical companies and the government) to bring these treatments to a place where they can gain regulatory approval and have a real impact on patients' lives. Today's MJFF lacks sufficient resources to singlehandedly carry a potential treatment through all phases of clinical testing, but we can and must help ensure promising targets aren't left languishing in the pipeline. With your support of the Challenge, we can continue playing a key role in building partnerships to push therapies forward.
I'm encouraged by recent progress (I've highlighted a few key breakthroughs below), and MJFF will continue doing whatever it takes to drive every promising therapy toward practical patient relevance.
Potential breakthroughs for symptomatic treatments
In previous Sherer Reports, I discussed some exciting potential treatments for dyskinesia — involuntary movements that are a side effect of long-term use of dopamine replacement therapy. In the past few months, we've received more good news on this front. These results demonstrate that the pipeline for novel, non-dopamine-based therapies for dyskinesia is strong — perhaps the strongest ever. A significant breakthrough for dyskinesia treatments may be on the horizon:
Addex Therapeutics, in a Phase 2a study partially funded by MJFF, reported that their novel glutamate anatagonist (dipraglurant) was safe and tolerable, and that it effectively reduced dyskinesia in PD patients. The company is now seeking a pharmaceutical partner to move this drug into later stages of clinical development. If all goes well, the company predicts that a glutamate-based treatment could be up for regulatory approval by 2016 or 2017.

Positive data from an early clinical trial funded by MJFF demonstrating that a drug targeting a neurotransmitter called serotonin (often associated with depression) holds potential as a dyskinesia therapy. The next step for a team of researchers including Anders Björklund, MD, PhD, from Lund University, and contract research organization PsychoGenics, will be to design a larger-scale study to better understand how well this drug, called eltoprazine, might work in treating dyskinesia.

An MJFF-funded study led by Christopher Goetz, MD, and Glenn Stebbins, PhD, of Rush University in Chicago identified the best clinical scale for measuring patient response to dyskinesia therapies. In the past, clinicians used several different scales to measure dyskinesia, without any real evidence that they accurately measured the efficacy of a given drug. Now, researchers should be able to design accurate clinical trials to verify if a dyskinesia drug is working.
Turning back the clock: disease-modifying approaches and biomarkers
More promising clinical results have been reported on a potential disease-modifying therapy called isradipine, which is already FDA-approved to treat high blood pressure. In 2007, laboratory work at Northwestern University established that isradipine is neuroprotective in pre-clinical models of PD. In 2008, MJFF funded a clinical study testing isradipine in early PD patients. That study has now established the dose at which most patients are able to take isradipine without significant negative side effects. This information is critical to move forward. A team led by Tanya Simuni, MD, of Northwestern, is applying to the National Institutes of Health in order to conduct further research into isradipine.
The Parkinson's Progression Markers Initiative (PPMI), MJFF's landmark biomarker study, continues to make significant progress. More than 470 individuals (of a needed 600) have enrolled, and the real-time data made available online has been downloaded more than 26,000 times by scientists around the world. At the Movement Disorders Society Meeting in Dublin, Ireland, in June, five PPMI investigators presented early results. Industry interest in PPMI remains strong as we added three new drug companies as funding partners, bringing the total to 12.
This fall, the Foundation is building on the PPMI infrastructure with novel studies designed to complement the initiative. This month we are announcing the launch of BioFIND, a collaboration with the National Institute of Neurological Disorders and Stroke (NINDS). While PPMI is aimed at validating existing biomarkers already identified by researchers, BioFIND will be devoted to finding entirely new ones. The most promising of these new leads will move seamlessly into PPMI for verification. Individuals who have had PD for at least five years, but not more than 15 years, may be eligible to participate, along with those who do not have the disease.
The Foundation is also planning to establish a new cohort of PPMI participants. The goal is to characterize changes taking place in the body before the motor symptoms of Parkinson's become evident. This would allow for earlier diagnosis and faster development of treatments that could slow the progression of the disease (something no currently available PD treatment can do). More information on this initiative will be forthcoming later this year.
Progress on other fronts
Progress was not limited only to projects within the MJFF portfolio. The Neupro® dopamine agonist patch was re-launched in the U.S. market in July. Two additional dopamine-based therapies, a levodopa-carbidopa intestinal gel and an extended-release version of Sinemet®, continue to show promising results and should approach FDA regulatory review within the next year. All would provide more options for PD patients and neurologists to manage the disease, while limiting side effects.
Finally, this summer was a disappointing one for Alzheimer's drug development. We learned of unfortunate results from the Phase 3 trial of bapineuzumab, a treatment being tested by Pfizer, Johnson & Johnson and Elan to target beta amyloid clumps — the pathological hallmark of Alzheimer's. This followed closely on the heels of another unsuccessful Phase 2 trial of the drug. In addition, Eli Lilly announced what some considered to be a kind of "mixed bag of results" around their drug candidate solanezumab. Basically, their study showed that the drug did not slow cognitive decline in two separate studies involving around 1,000 Alzheimer's patients each. But when researchers combined the data from the studies, they were able to find some evidence showing it might do so. The word is still out on solanezumab, and whether or not drug companies will want to invest in a critical new trial for the drug remains uncertain.
It is worthwhile for the Parkinson's community to stay abreast of developments in Alzheimer's drug development, because successes and failures in one brain disease can impact investments in another. Parkinson's patients and researchers are all too familiar with risky clinical trials and the immense frustration and disappointment that follow when they fail. Yet even failures have value — they get us closer to understanding what does work, and how to better focus future efforts. Our Foundation will continue working to ensure that no promising treatment goes undeveloped for lack of investment — but we rely on your generous support to keep moving forward toward breakthroughs.
A movement toward a cure
No progress would be possible without you, the committed friends, donors and patients. We are truly grateful that you support our plan of action, and your gift has never been more important than it is today — to the Foundation and Parkinson's patients everywhere.
The $50-million Brin Wojcicki Challenge is in its final days. In the next three months, we must raise $15 million to meet our goal. I hope we can count on you to help us leverage our momentum and make groundbreaking opportunities in PD research a reality. Learn more at michaeljfox.org/challenge.
Thanks again for being a part of our movement. Together, we will cure this disease.