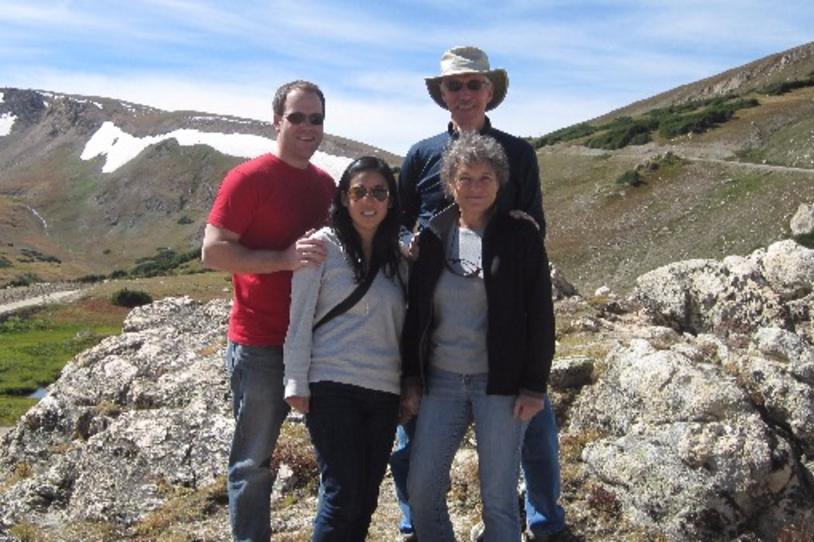 Team Fox members are more driven than ever to make an impact in 2019. We sat down with Tom Fulmer to learn more about his fundraiser focused on customizable exercise experiences, Exercise to Defeat Parkinson's, and his advice for new members interested in getting involved with Team Fox in 2019:
MJFF:  What motivated you to organize Exercise to Defeat Parkinson's and get involved with Team Fox?
Tom: A few years ago, I began searching the Team Fox website for an exercise-based fundraising event to join. I found a number of great events, only to discover that the date, the location or the type of exercise didn't work for me. I thought that others might be having the same problem, and that motivated me to create Exercise to Defeat Parkinson's.
MJFF: Tell us about Exercise to Defeat Parkinson's?
Tom: Exercise to Defeat Parkinson's enables participants to customize the event to match their personal preferences. As the name suggests, participants raise money for Parkinson's disease (PD) research by setting and achieving exercise goals and enlisting others to support their efforts. What's different is that you get to choose the type of exercise, the time and the place that works best for you. Think of it as your own personalized Team Fox event, without having to invest the time and effort required to create one. You simply complete the "Join the Team" process, set your goal and go for it! To see how it works, go to ExerciseToDefeatParkinsons.org
MJFF: What have you gained through your involvement with Team Fox?
Tom: Through our involvement with our Team Fox events, my wife Elaine and I have made new friends, been touched by the generosity of others, been inspired by the knowledge, dedication and enthusiasm of the Team Fox/MJFF staff and experienced the satisfaction of working with the other team members to raise more than $78,000 (and counting) for PD research! By the end of 2019, we look forward to achieving our fundraising goal and raising a total of $100,000 over six years. 
MJFF:  What advice would you give to someone who is interested in getting involved with Team Fox?
Tom: When people learn that PD is a part of your life or that you have PD and ask how they can help, consider responding: "I'm raising money for The Michael J. Fox Foundation to fund Parkinson's disease research, and I would greatly appreciate your support." Even if fundraising is outside your comfort zone — like it is for many — stretch yourself and do it anyway. You will never regret it and may be surprised by the generosity that is returned!
Follow Tom's lead! Consider hosting your own event, joining an upcoming race or supporting an event in your area!