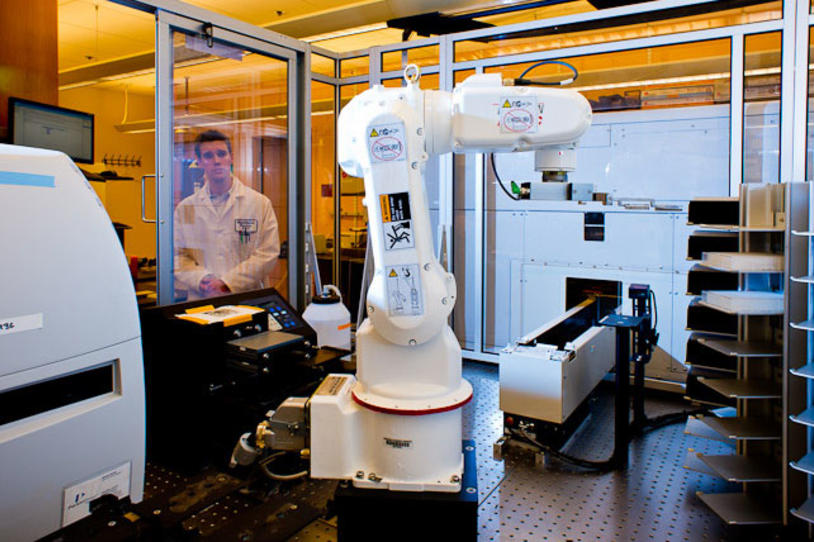 Sanofi and the Michael J. Fox Foundation (MJFF) have announced a partnership to develop a treatment for cognitive deficits in Parkinson's disease patients. The collaboration will put the foundation in charge of clinical trials, a first for MJFF.
MJFF announced April 19 that it will be sponsoring a Phase Ib clinical trial to assess safety and tolerability of AVE8112, a drug brought through preclinical development by Sanofi. The phosphodiesterase type 4 (PDE4) inhibitor has shown promising cognitive activity in preclinical models – an area of great unmet medical need for Parkinson's patients.
Parkinson's disease affects about 5 million people globally and 60% to 80% of these patients experience cognitive deficits including trouble multi-tasking, a shortened attention span and problems planning ("Parkinson's Disease At A Crossroad: Deals And Emerging Therapeutics" — "The Pink Sheet," Jun. 13, 2011). Yet, there are no drugs that treat these symptoms inn patients. MJFF currently is looking into when these sorts of symptoms begin in Parkinson's patients, but some research indicates that these cognitive changes can occur early in disease progression.
"Sanofi approached us about this molecule, that for internal business reasons, they were not pursuing, but that they thought may have promise for patients," said Mark Frasier, a VP of research programs at MJFF.
Sanofi confirmed that AVE8112 does not fit into the company's current business model, but that the novel mechanism of action could be worth pursuing.
"The compound for us was stopped for business reasons; cognition for Parkinson's disease has not really been an area that we were looking to act on. We have been mostly focused on Alzheimer's disease," said Thomas Rooney, head of translational research in the Aging Therapeutics Strategic unit of Sanofi's neurodegenerative disease group. Rooney added that the company would be willing to change its stance on development of the molecule if the clinical trial can show activity in the mechanism of action, which potentially could be used in other indications like Alzheimer's disease.
The Beginning Of A Relationship
The French pharma and the foundation began talking two years ago; MJFF has served in an advisory capacity for Sanofi on other projects. The two collaborated on a workshop about cognition in January 2011 at which discussions about the compound began, said Rooney.
The Phase Ib trial will be launched at the end of 2012. The trial is estimated to take about four months once patients have been recruited and data should be available in early 2013. There will be 30 to 40 patients enrolled who have moderate cognitive deficits from Parkinson's disease. The trial will be conducted at sites in Baltimore and Los Angeles. The compound has been tested only in animal models and healthy human volunteers to date.
MJFF will hold all rights to the data and will have the right to disseminate the information as it sees fit. "We think the community has the right to benefit from what we learn in this study," said Frasier. Yet, Sanofi will continue to hold the intellectual property. Once the trial is complete and the data have been analyzed, Sanofi will have the right to take up development of the drug and move it into Phase II proof-of-concept trials or to license out the drug to MJFF. If MJFF takes over the licensing of the drug, it has the right to continue development with another partner.
Frasier said the model of the collaboration is a first for the foundation; MJFF usually works in an advisory capacity to pharma companies or funds research through grants. But Frasier believes collaborations like this one will become more commonplace as pharmaceutical companies reassess their business priorities.
"This is a good opportunity for us to shine a light on the unmet need of Parkinson's patients with cognitive deficits," said Frasier. MJFF is trying to blaze a regulatory pathway for drugs that could treat these cognitive symptoms and help Parkinson's patients manage their disease.
"It is very interesting for a pharma like us to collaborate with an organization that has such expertise. They want to encourage research in Parkinson's disease," said Rooney. "They are trying to unblock and de-risk treatments to make them more appealing to pharma."
Sanofi has a Phase I AAV-AADC gene therapy in development for the treatment of motor function in Parkinson's disease. It also has two compounds in preclinical development for the disease.