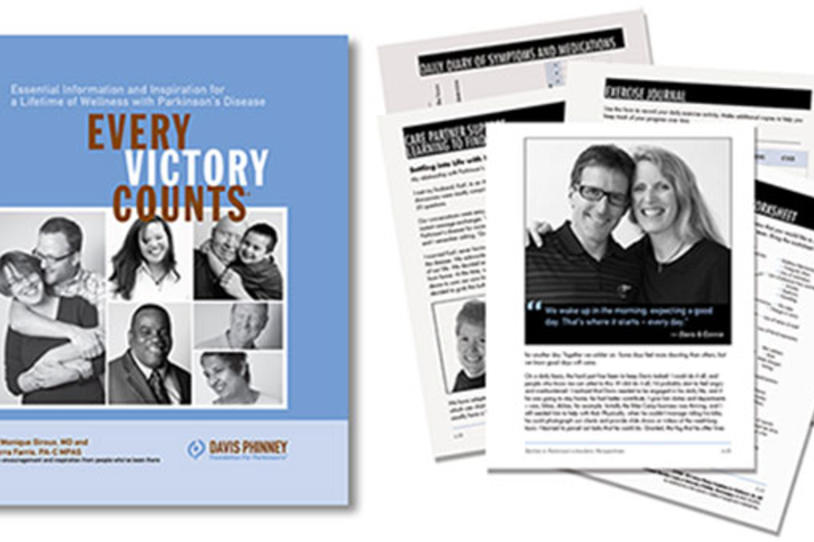 This week, the Davis Phinney Foundation announced the launch of its Every Victory Counts manual's second edition. The manual gives tips and guidance for people living with Parkinson's disease.
Highlights include:
Information on the spectrum of Parkinson's symptoms ranging from diagnosis through advanced stages
Ways to manage your health and symptoms, including tips for exercise, diet and nutrition, emotional health, and other therapies
Stories from over 50 Parkinson's patients who share their personal insights and experiences
Worksheets for tracking and managing your symptoms and disease progression
Methods for getting the most from your medical appointments and communicating with your doctor(s) to facilitate the most effective treatment plan
This valuable resource is geared toward empowering and guiding PD patients in their disease management, a core tenet shared by MJFF. Davis Phinney, founder of the Davis Phinney Foundation and Olympic medalist and multiple Tour de France stage winner, said to MarketWatch this week,
"With the expanded Every Victory Counts manual, we are empowering people to take control and motivating them to find and savor their moments of victory.
See more on this great resource.