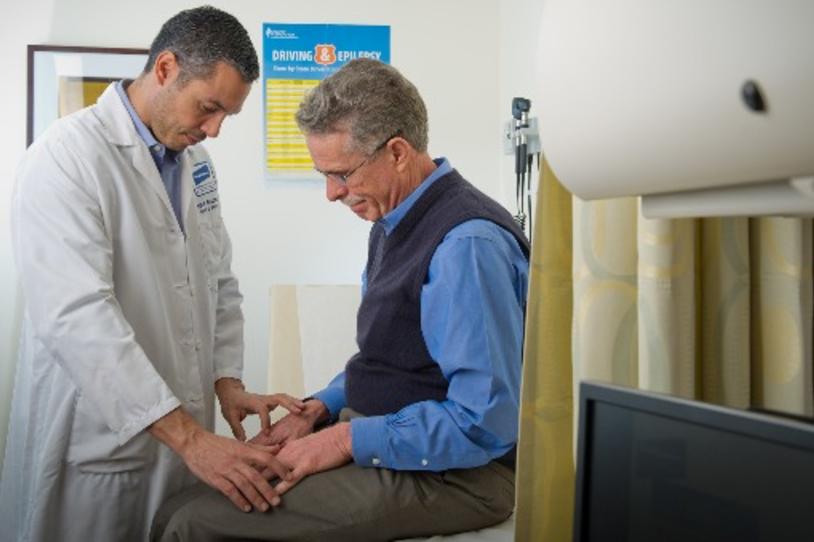 Darcy Blake is the Director of Communications, Public Relations, Marketing for Menlo College in Atherton, Ca. She is also the Moving Day  ® Silicon Valley Walk Chair for the National Parkinson Foundation. She has had Parkinson's Disease since 2008, and she had Deep Brain Stimulation in 2013. She is a co-founder of Parkinson's Women Support, a Bay Area support group, and editor of a blog, Parkinson's Women Support.
You've just been diagnosed with Parkinson's Disease and you're frazzled. What to do now? Here's a tip-a-day to get you through the first week after diagnosis.
1. Do a little quality breathing. "Take a deep breath," you say to yourself when your day gets shaky. Rome wasn't built in a day, and PD progression won't be either. But what about HOW you take that breath? If you don't know what that means, check out a 3-part breath tutorial on Kaitlyn Roland's fabulous blog. She has all kinds of useful information for PD people there.  
2. If you are fretting about the accuracy of your diagnosis, set up a second opinion appointment with another doctor. There is simply no reason to worry and wonder over the validity of your diagnosis. Even if it costs you an extra chunk of change, it is worth it to know that two doctors concur or do not. Don't waste an ounce of energy doubting yourself or poring over useless "what if's." Check out Dr. Melanie Brandabur's post on choosing a doctor. Editor's note: If you're in the United States, you can also search for a movement disorder specialist, a neurologist with additional training in Parkinson's disease, in your area using the Movement Disorder Specialist Finder.
3. Set yourself up with an exercise regime and make it a priority. Evidence that exercise is a major contributor to your future good health is overwhelmingly persuasive. If you have PD, you must get your body moving. You might check out the very wise words of Daniel Corcos, Ph.D., Chair of the Graduate Program in Neuroscience at the University of Illinois at Chicago (UIC) and Director of the Neural Control Of Movement Laborary at UIC.
4. Take a look at your diet. Are you eating a balanced diet, or are living on sodas and junk food? You are what you eat and you might have to get yourself into gear. Diet advice abounds and you might want to check out Dr. Melanie Brandabur's E-Nutrition Notes. 
5. Line yourself up with a good support group. Kindred souls are so comforting and reassuring, not to mention, informative. They can make a big difference in your outlook and emotional well-being. You need positive reinforcement, and not a negative group that brings you down. Of course, Parkinson's Women Support is the most wonderful group. We meet monthly for lunch and blab daily on our Facebook page and frequently on this blog. If you live far away from us and you can't find support groups in your area, consider starting your own group. We did it and it can be done. Find a doctor who is willing to hook you up with a like-minded person and from there you can branch out and multiply. If that doctor can't refer many patients to you, try others too.
6. Develop a good relationship with your doctor.  Dr. Melanie Brandabur has an excellent article all about this on our blog. Remember, it is a partnership between you and your doctor. 
7. Hug your family and friends and vow to do something good for the world. You can make a meaningful difference in life, even with PD. This is your answer to your diagnosis. World, look out, here I come!