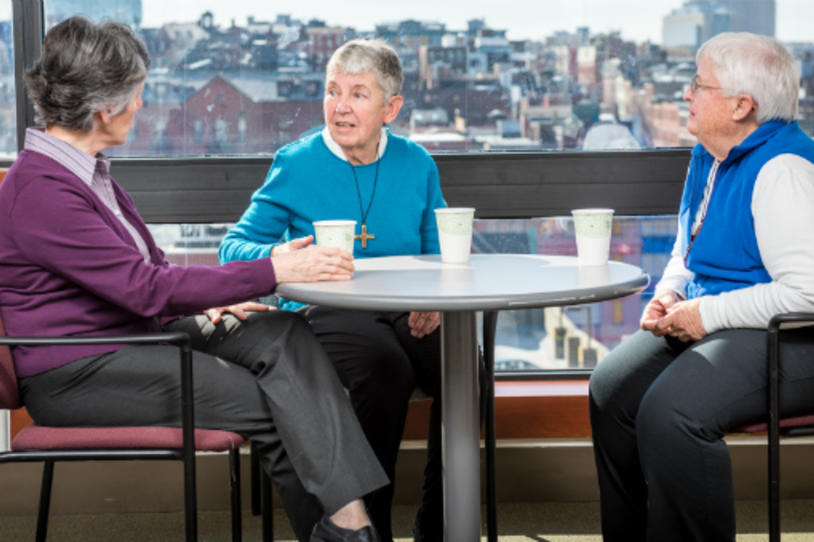 During November, we want to thank and recognize the countless individuals who care for their loved ones living with Parkinson's disease. Our community knows this role can sometimes be challenging; caregiving usually falls to relatives who are often also juggling their own personal needs, health issues, workplace demands and family responsibilities. November is National Family Caregivers Month; you can take meaningful action now to support Parkinson's care partners by simply emailing your elected officials.
The Recognize, Assist, Include, Support and Engage (RAISE) Family Caregivers Act, which is currently moving through Congress, directs the government to create a strategy to better support the estimated 40 million care partners across the country. Among other things, it aims to provide caregivers with more education and training, respite care services and resources to navigate working while helping a loved one manage their disease.
The Parkinson's community advocated for the RAISE Family Caregivers Act and helped move it forward in the Senate, which recently passed the legislation with a unanimous vote. (The bill was a major focus of Hill Day meetings at the 2017 Parkinson's Policy Forum.) Now, it's in the hands of the House of Representatives. You can help advance the bill by contacting your lawmakers today.
Email your representative and urge him or her to support the RAISE Family Caregivers Act. 
Want more information on caregiving and Parkinson's? Read our advice for care partners and download a free guide. You also can explore related articles on the MJFF blog.