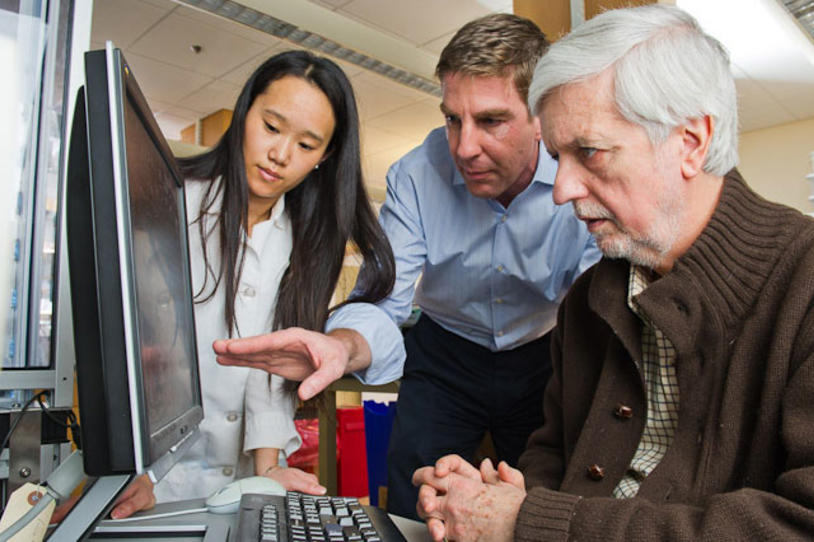 In our world, social media is ubiquitous. We turn to facebook, twitter, and other social media outlets in our work life, at home, and when we're looking for entertainment.
But today, NPR reports on a new role for social media helping to search for genes that play a role in Parkinson's disease (PD). By taking advantage of social media platforms where people regularly spend time, personal genetics companies are able to recruit more people faster into critical research for Parkinson's disease.
"You know social media has changed the rest of our lives – there's no reason why social media and the Internet can't revolutionize some aspects of medical research as well," explains Robert Green, of Harvard Medical School.
The NPR story surrounds the work being done by personal genetics company and Michael J. Fox Foundation (MJFF) partner 23andMe. 23andMe has recruited people with Parkinson's through Web-based platforms with the intent of building the largest study on PD genetics that they can. (People with PD can sign up for free genetic testing using an at-home DNA spit kit. To date, they've recruited over 8,000 people with Parkinson's, largely thanks to social media).
"[23andMe] may in theory be able to involve 10,000 people with Parkinson's disease, and do it cheaply and easily, says Stanford Law professor Hank Greely, "Now that's something that academic researchers would love to be able to do." Here's why, explains NPR:
In the past, researchers looked at families with many members who had the disease, allowing them to zero in on single genes that would dramatically increase a person's risk of getting Parkinson's. But of the million or so people in the U.S. with Parkinson's disease, less than 10 percent have any of the genes discovered so far.
Researchers think that's because there are many genes involved in Parkinson's — but that their effects are too small to be seen in just a few hundred to a few thousand people. Emily Drabant, research director at 23andMe, hopes that by looking at many thousands of people, they may be able to find them.
Learning more about the genetics of PD could have far-reaching implications: To better predict an individual's risk for developing the disease; and to better understand the molecular processes taking place during the course of the disease, information which could lead to improved drugs to counteract these processes.