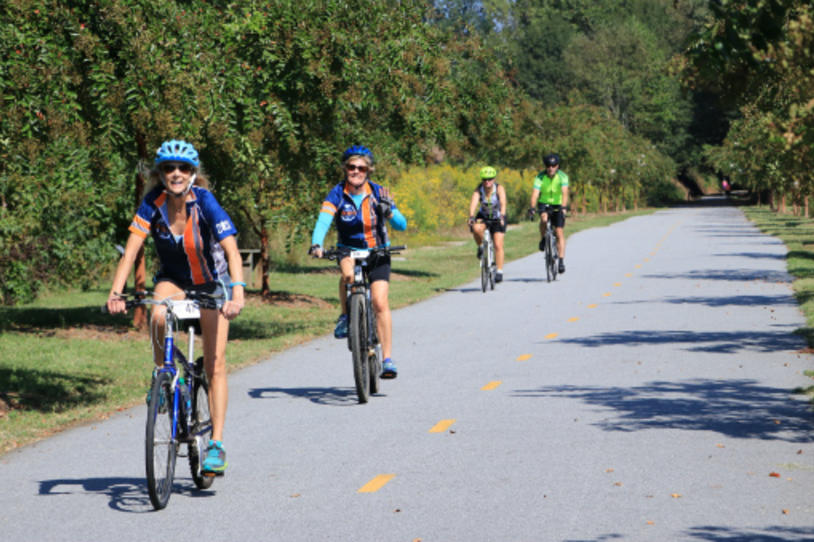 The 2017 Tour de Fox Series concluded on September 23 with the inaugural Blue Ridge ride in Greenville, South Carolina. While it was our first year hosting a ride in the region, the Parkinson's community mobilized an impressive turnout of committed riders and volunteers to lead the final leg of the Series to a strong finish.
Throughout the summer, 1,221 cyclists put meaning behind their miles by taking on routes ranging from 10 to 75 miles, which took riders through vineyards, farmlands and mountainside vistas in support of Parkinson's research. In total, more than 6,800 individual donors contributed to the efforts of the 2017 Tour, altogether raising over $991,000 (and counting!) to accelerate a cure.
With this year's new Blue Ridge ride, the cycling series expanded from three to four cities, returning to Langley, British Columbia; Cleveland, Ohio; and Santa Rosa, California. The 2017 participants included 97 people with Parkinson's, as well as 36 virtual riders who logged their miles from neighborhood streets or local gyms.
There's still one more finish line to cross: Help us reach the $1 million dollar mark in 2017. Fundraising is still open until the end of the year, so continue pedaling toward a cure for Parkinson's disease.
Learn more about the Tour de Fox Series, follow Team Fox for 2018 updates or email tourdefox@michaeljfox.org with questions. We look forward to seeing where the Tour will roll to next in 2018!