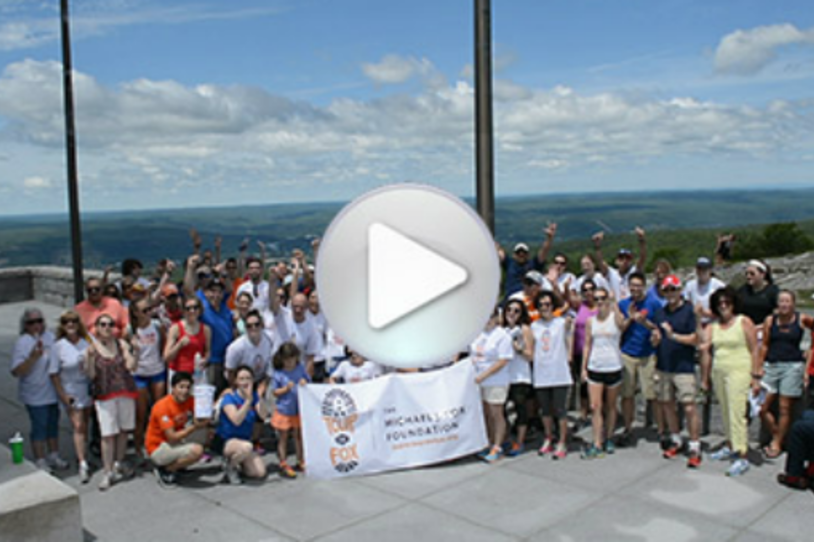 No matter the medium, it's difficult to summarize the 2015 Tour de Fox. Numbers from last summer — 48 states, 14,000 miles, three and a half months, 49 mountains, 3,000 participants and supporters — make the Tour seem like a checklist. Words leave out the breathtaking sites — the Grand Canyon, crossing the Mississippi, Mt. Whitney, soaring above the heat mirages of Death Valley. Even photos can't fully capture the emotions and the connections of the people in the foreground.
So it's a good thing the video cameras were rolling.
The Tour de Fox was about connecting the Parkinson's community. Whether you live with Parkinson's, or have a friend or family member who does, whether you were already connected to this community or the Tour helped you build that link, there was a palpable feeling of solidarity and understanding with every group we met from Maine to Vancouver. It's exactly this feeling that I most prominently remember.
The Tour de Fox was initially inspired by my mom, but it grew and transformed until it was pulling inspiration and energy from thousands. Please join me in reliving it (this time without the saddle sores!).
Special thanks goes to the crew, MJFF staff and Board members, the video production team and to each of you who came out to a Tour event or supported us from afar through generous donations.

Building on the success and energy of 2015, the Tour de Fox 2016 Series will kick off cycling events this summer — and I'm hoping you'll be part of it again. Interested in learning more? Submit your contact information using this interest form and you'll be the first to hear when details of the Tour de Fox Series are announced.