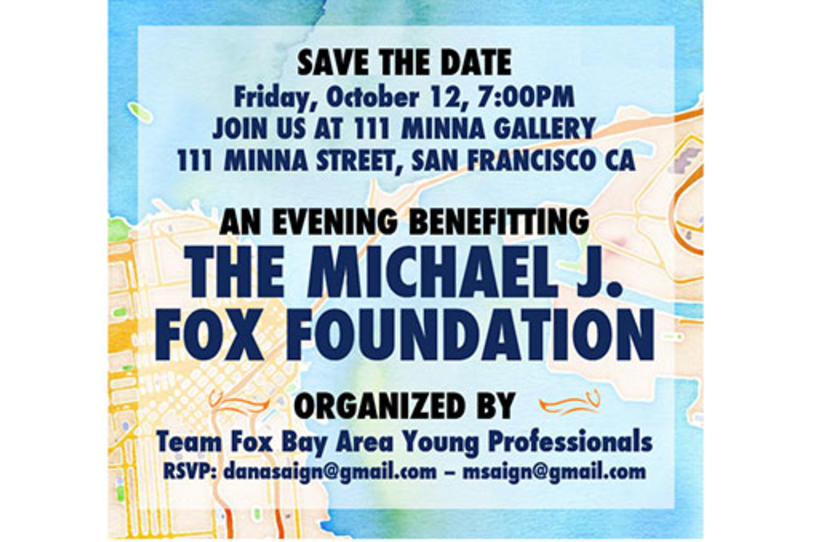 The Michael J. Fox Foundation is ecstatic the 2nd Annual Bay Area Benefit @ 111 Minna Gallery is on the calendar for Friday, October 12th. After a wildly successful inaugural event, the organizers from the Team Fox Bay Area Young Professional committee are gearing up for an even bigger evening this year of great music, food, art, dancing, a silent auction and mingling with new and old friends of the Foundation from around Northern California.
Additional details and the opportunity to purchase tickets will be forthcoming, but mark your calendars for October 12th! If you have any questions or would like to get involved with helping to promote/organize this year's event, please don't hesitate to contact danasaign@gmail.com or msaign@gmail.com.
Founded in the fall of 2011, the Team Fox Bay Area Young Professionals are a group of young professionals committed to raising funds and fighting for awareness of Parkinson's Research through the Michael J. Fox Foundation's Team Fox. The Team Fox Young Professionals of San Francisco host both spring & fall fundraising functions, in addition to, social events throughout the year to support the fight for Parkinson's research. For updates on upcoming events, visit their Facebook page.