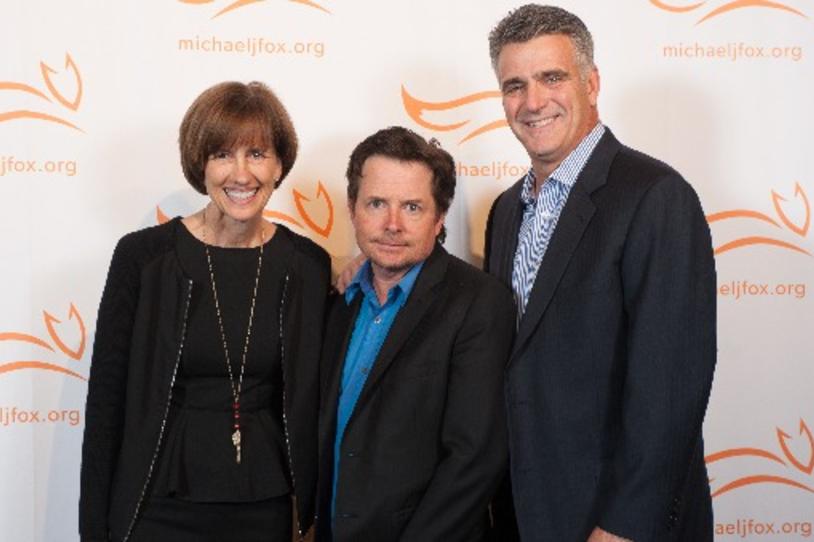 Earlier this year, wine industry veteran Rick Tigner, who serves as President of Jackson Family Wines and currently sits on the board of The Michael J. Fox Foundation, released a new wine called 4 Foxes Chardonnay.
Grown mainly in the acclaimed Russian River Valley in Sonoma County, 4 Foxes is a limited edition bottle with all proceeds benefitting the Foundation's research efforts. For today only, The Wine Spies, an online retailer, is partnering with 4 Foxes for a special promotion in support of the launch.
In 2006, Rick's wife Wendy was diagnosed with Parkinson's disease (PD). Inspired to be proactive in their support of Wendy and all those living with PD, the entire Tigner family joined Team Fox and has worked tirelessly ever since to raise money and awareness for research. The debut of 4 Foxes Chardonnay is the latest effort in their continued support of the Foundation. 
"It has been my privilege to support MJFF for the past eight years. My vision for 4 Foxes was to create a good wine that supported a great cause," Rick says. "This is a great chardonnay in the classic Sonoma Coast style that you can enjoy every day and feel really good about."
While only available in Arizona, California, Nevada, New York, Oregon and Washington, today's one-day feature from The Wine Spies makes this great wine available for online purchase! Purchase today, and an additional portion of the proceeds will go to the Foundation. 
The Wine Spies are a small but mighty team dedicated to one simple goal: offering their customers wines they love. With a staff that lives and works in the heart of California wine country, the team has 'insider' access to thousands of fantastic wines and wineries.
"As lifelong Michael J. Fox fans, we leapt at the opportunity to partner with 4 Foxes in support of Team Fox. We hope that by contributing our efforts to this cause, we can do our small part to help rid the world of Parkinson's disease," The Wine Spies founder and CEO says.
To learn more about 4 Foxes Chardonnay, please visit their website or Facebook page.