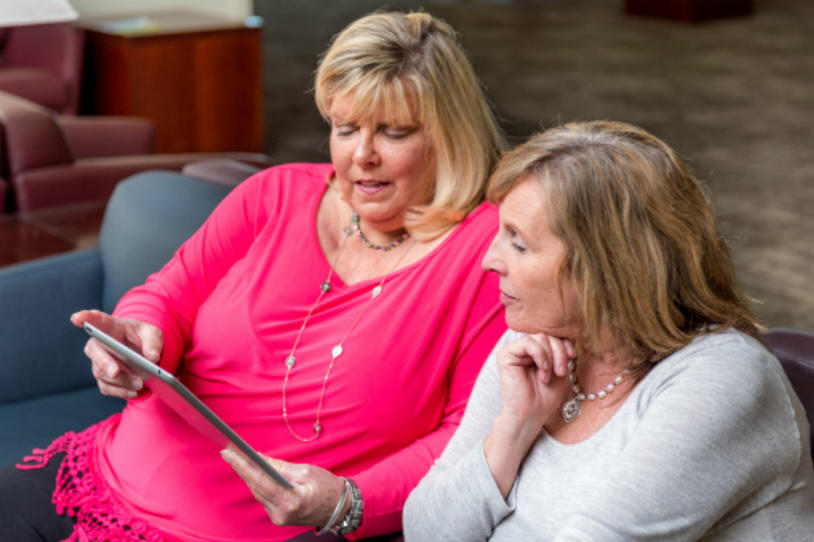 Doctors are making house calls again. But this time, it's virtual visits via telemedicine. And, based on a study published last month in the journal Neurology, which found that telemedicine appointments were as effective as in-person ones, this may be the way of the future for Parkinson's disease (PD) care.
The randomized controlled trial enrolled 195 people with PD with the help of MJFF and other organizations. Participants received either their usual in-person care with their established provider or their usual care plus up to four telemedicine visits with a neurologist they had not previously seen. The study was designed to evaluate feasibility (whether participants completed at least one virtual visit on time) and effectiveness (volunteers' reported quality of life).
Ray Dorsey, MD, MBA, a study author from the University of Rochester, said "The results showed that these virtual house calls were feasible for people with Parkinson's disease. People's care was as effective as with the in-office visits, and the virtual house calls provided the participants with convenience and comfort."
Telemedicine could bring Parkinson's specialists to the patients who need them most. Parkinson's (and aging in general) can limit mobility and make it more difficult to travel. And, some people simply live too far away from specialists. Virtual visits could make Parkinson's care more accessible and efficient.
Before logging on to see your doctor becomes the norm, though, there's more to be done. Researchers will hone technology to ensure the full Parkinson's picture can be captured from afar, and advocates will work to expand insurers' recognition of and reimbursement for telemedicine. (Read the letter MJFF sent to the Texas Senate in support of telemedicine.)
Read more about telemedicine in Parkinson's.
Learn about a newly launched educational video series led by Dr. Dorsey.
Interested in participating in PD research? Register with Fox Trial Finder to find studies that need volunteers like you.