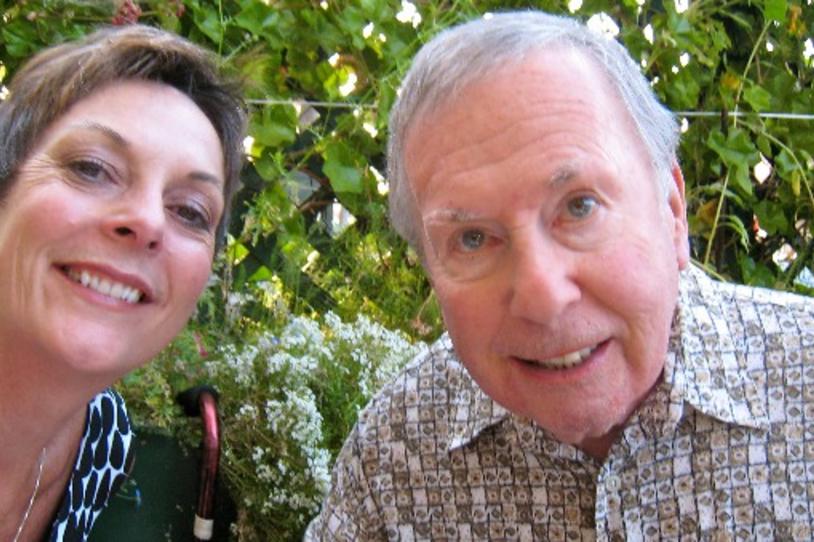 A big thank you to our community for making this year's giving season so great!
Thanks especially to long-time supporter Terry Weinberger, who matched donations for the day up to $100,000 in memory of her husband Brent. 
Brent lived with Parkinson's disease for more than a decade and maintained his adventurous spirit throughout, even going skydiving in the last year of his life. He was also committed to planning for the road ahead, and decided that he wanted to make an impact after he was gone. "Brent never complained about his Parkinson's, but he didn't want anyone else to suffer," Terry says.
His optimism and belief in the Foundation certainly lived on today. Altogether, our community:
Raised $390,549 on Tuesday
Made 1,647 total donations
Shared 107 #unselfies on social media 
Offered over 5,000 word of mouth endorsements for the Foundation on social media 
A personal connection to the disease motivated many of the gifts, as well as faith in our mission and commitment. We heard tons of inspiring stories from our community through #unselfies and social media posts. A sample:
"#Unselfie: For my step dad; my inspiration, one of my greatest mentors and one of my closest friends." - @kweenkathryn on Instagram
"Because I want to cure Parkinson's disease, and do something to honor our grandfather." - @msfionaa on Instagram
"For my beautiful mother who is the most unselfish person I know and suffers from this horrible disease." – Lisa Boguslaw Paully on Facebook
"Because I want to be healthy to spend time with my grand kids." – Sylva Karayan Konialian
"For 30+ years, PD has been slowly taking my grandmother away from me and my family. No one else should have to experience what she and my family have." – Josh Wickert on Facebook
"Just celebrated #GivingTuesday by joining @MichaelJFoxOrg in seeking a #Parkinsons cure – boom. Let's do this." - @Blue_Cappuccino on Twitter
Thanks again to everyone who supported the Foundation on Tuesday and year-round, whether it's through giving, volunteering or sharing our mission and successes with your own communities.