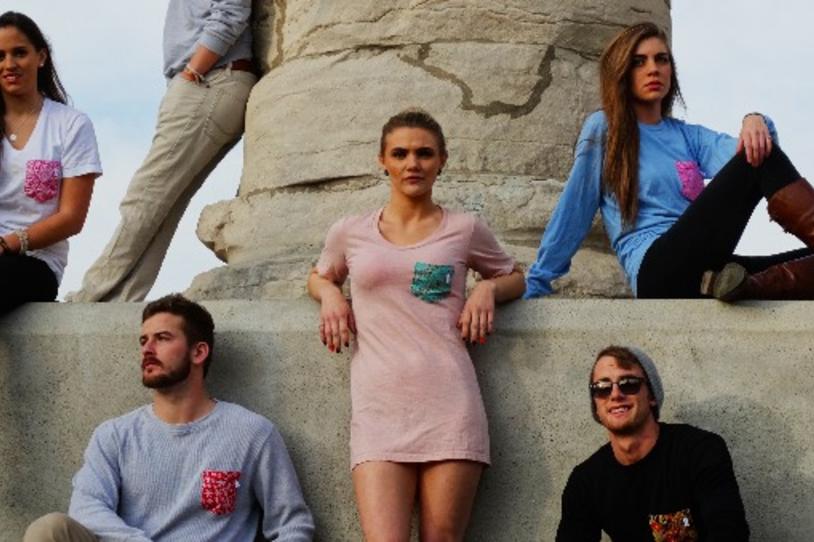 This month, Claire Ridge's stylish pocket tees are supporting Parkinson's disease research. 
Ridge's Stiches, the small business Claire started last year, offers retro-inspired clothing adorned with a special fabric pocket. In April, Claire will be giving $7 from the sale of each floral pattern pocket to the Foundation for Parkinson's Disease Awareness Month. The floral pockets come attached to short-sleeve and long sleeve t-shirts, as well as hoodies and crew-neck sweatshirts.
Both of her grandmothers have Parkinson's disease, making her April promotion especially close to her heart.
"It's exciting to raise awareness for causes that are important to me," says Claire. "I told my grandmothers about the cause, and they're very thankful."
Want to support Parkinson's disease research while sporting a snazzy top? Take a look at some of Claire's designs above, and send her an email for pricing and shipping information.
You can also find more designs on her Facebook page, and check out her Instagram for pictures of happy customers. While you're at it, follow us on Instagram, too!
A bouquet of the floral fabrics supporting Parkinson's Awareness Month.