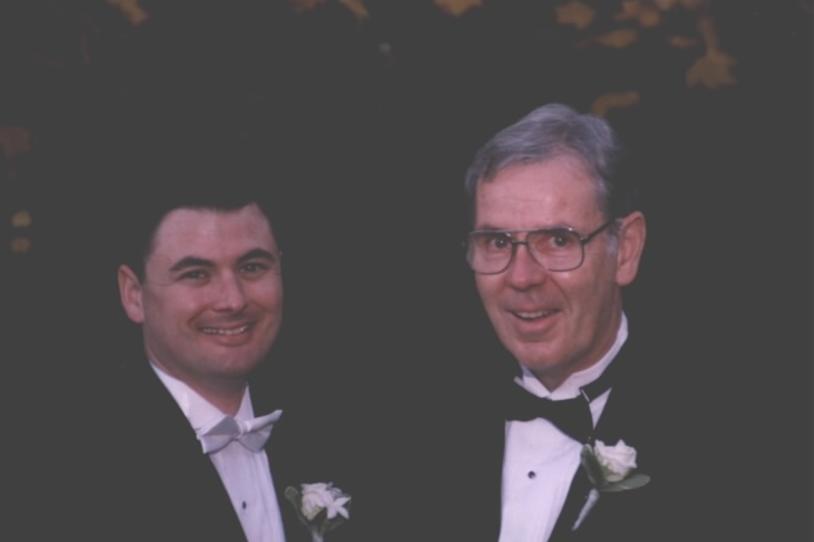 This month, The Michael J. Fox Foundation (MJFF) is sharing opportunities for our community to advocate with Congress for policies critical to people with Parkinson's and their families.
To learn the top five things to help make more of an impact in Washington, we spoke with Seth Turner, Director of Citizen Engagement at the Congressional Management Foundation. He said:
Your voice does matter.

Build relationships with lawmakers and their staff.

Maintain communication and follow up before, during and after meetings with Congress.

You don't need to know everything or be a policy expert to take part in advocacy.

Congress wants to hear what you want them to do, how they can do it, how this impacts their local district and personal stories on why it matters.
Seth also has a personal connection to Parkinson's disease. His father, Marvin, had Parkinson's and worked as a veterinarian in his own practice for over 25 years. Seth keeps his father's legacy alive by using his unique parenting style and humor to pass down lessons to his own children and by working with organizations, like MJFF, that advocate on behalf of people with Parkinson's.
And you, too, can join us by visiting advocate.michaeljfox.org now. With just a few clicks, you can find action alerts and send personalized emails to lawmakers on issues important to our community that need your support.