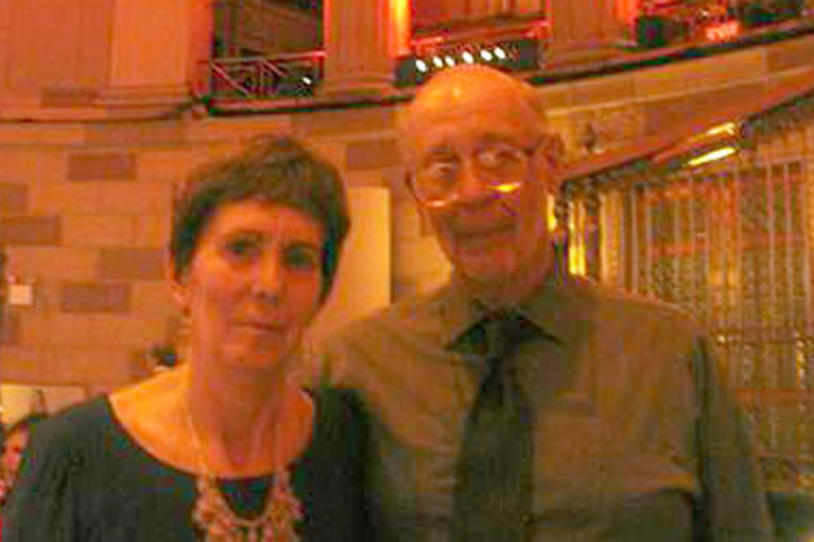 With a background working for a neurologist, participating in clinical trials was an easy call for Gail Brungart. The Williamsport, Pennsylvania, Team Fox member had heard about Fox Trial Finder, MJFF's online clinical trial matching tool, through the newsletters she already got from the Foundation.
"I felt that's what I could do," she said, adding that she probably has more understanding of the process than the average participant because of her medical background.
As a Team Fox member, Brungart has raised several thousand dollars for Parkinson's research. She joined shortly after her diagnosis six years ago because she wanted to do something and nothing was organized in her area. She admits it's still tough for her to ask people for money. "It's hard to ask people. They're always happy to, but I hate to ask since they give to everybody else," she said. "Participating in trials is another way of contributing to the cause."
Gail signed up for Fox Trial Finder to help her find trials she could participate in her area, and eventually she was able to find one in nearby Hershey. Today, Gail is participating in a trial searching for PD biomarkers, and she even roped her husband, Larry, into participating, too. "He had to drive me there anyway," she said. "And they told us they had a TV to keep him busy, or he could be part of the study." So he signed on as a control volunteer. "It's something we can do together," she said.
In the biomarkers trial, the couple undergoes MRIs, blood draws and other tests. She gets a spinal tap, but she said it's something volunteers can opt out of if they want. Brungart also runs a support group that started with four people and now has 15. One of the group members is also participating in a trial.
Contributing to a cure can be as easy as signing up for Fox Trial Finder. Join the nearly 28,000 volunteers who have already registered by visiting www.foxtrialfinder.org today.
Kate Harmon is a guest blogger for FoxFeed and profiles members of the PD community who have participated in clinical trials when she's not working as a newspaper editor. Her father has Parkinson's and her entire family is involved in the fight. Check out their family blog for more of these PD warriors, pcrfinc.com.