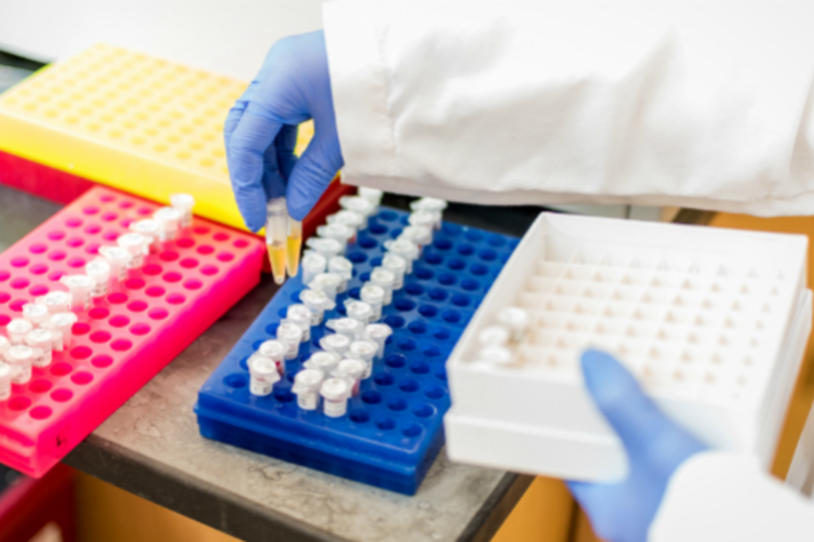 Results are in from a study of glial cell line-derived neurotrophic factor (GDNF), a "brain fertilizer" that some scientists believe may help protect dopamine cells and improve Parkinson's symptoms. Many news reports are citing the findings as miraculous, but the response could be due to placebo effect.
Details on the study from Clare Wilson in NewScientist:
In the first stage of the study, 41 people got either GDNF or placebo for nine months. Brain scans showed that those on GDNF had more activity in their putamen [brain area where dopamine works] ... But what matters to people is not what shows up on a brain scan, but how severe their tremor is and whether they can walk. Sadly, by these measures, GDNF was no better than placebo.
The trial then continued for nine more months when both groups got GDNF. By the end, there were moderate to large improvements in their symptoms. That sounds promising, but the lack of control group in this stage means it could have been due to the placebo effect, which is pronounced in Parkinson's.
The Michael J. Fox Foundation (MJFF) supported earlier studies of GDNF from MedGenesis, the biotechnology company that developed the delivery method used in this trial. We also have funded many studies into different trophic factors and varied delivery methods.
"We have long supported research into the promising area of trophic factors," said MJFF CEO Todd Sherer, PhD. "These results are not the ones we were hoping for, but they leave the door open for longer placebo-controlled trials. And in parallel, the Parkinson's research field is testing a number of other approaches to slow or stop the disease such as treatments against genetic targets."
Read about our most recent batch of grants, including more than $9 million to 21 projects testing new therapies.