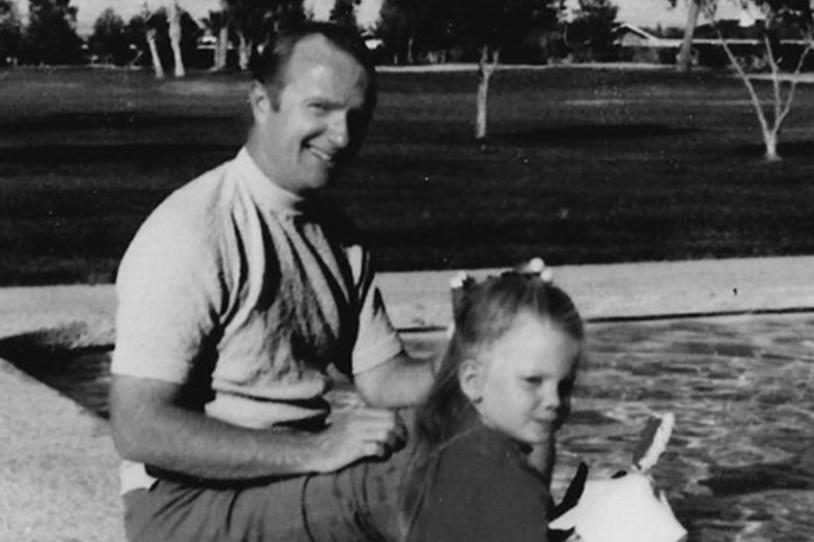 Giving back is in Mary Claire Malloy's blood.
She credits her father, Emmett P. Malloy, with instilling a firm belief in helping others in whatever way she can. She's continuing his legacy of generosity with her financial support of The Michael J. Fox Foundation.
Mary Claire witnessed the challenges of Parkinson's disease on her father until his death in 2015.
"My father was my all-time favorite human being," she says. "I owe it to him to do whatever I can to try and eradicate this disease."
Mary Claire channeled her grief into action by making a bequest to the Foundation in her trust. That decision followed years of seeing firsthand the Foundation's commitment to finding a cure and the progress it's made in research.
She initially made donations sporadically, then progressed to annual gifts of stock.
"After I lost him to the disease," she says, "I officially took it to another level, and the estate component was kind of a no-brainer for me." 
I am dedicated to helping find a cure, but it will take many people to make it happen, Mary Claire says. She encourages others to give what they can to the Foundation.
For Mary Claire, giving back is a tribute to her dad. It's also a way to fulfill a request he made of her before he died — to find a way to end Parkinson's.
"It's a labor of love to give in the hopes that in some way I can help find a cure for this disease," she says.
Your generous estate gift can help The Michael J. Fox Foundation find a cure for Parkinson's disease. Learn more by contacting Planned Giving at 212-509-1524 or plannedgiving@michaeljfox.org.
Emmett Malloy, 2014, father of Mary Claire Malloy