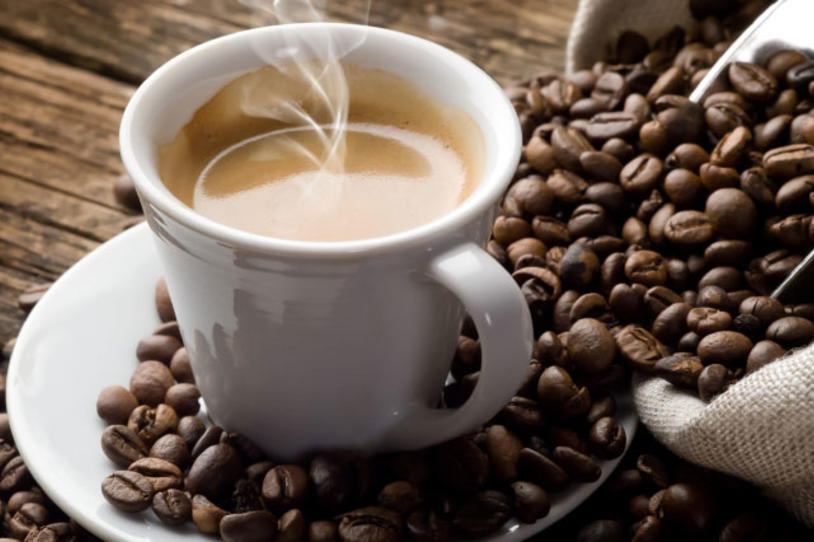 While we don't yet understand how, research has indicated that caffeine may have a neuroprotective effect—meaning that people who are regular coffee drinkers are less likely to develop Parkinson's disease (PD). But a recent study published in the August 1 issue of Neurology suggests that caffeine may also help to address the movement symptoms of PD.
"This is one of the first studies in humans to show that caffeine can help with movement symptoms for people who already have the disease," said study author Ronald Postuma, MD, MSc, with McGill University in Montreal and the Research Institute of the McGill University Health Center.
For the study, 61 people with Parkinson's disease who showed symptoms of daytime sleepiness and some motor symptoms were given either a placebo pill or a pill with 100 milligrams of caffeine two times a day for three weeks, then 200 milligrams twice a day for three weeks, which was the equivalent of between two and four cups of coffee per day.
After six weeks, the half who took the caffeine supplements averaged a three-point improvement in Parkinson's severity ratings in the speed of movement and amount of stiffness compared to the placebo group. "This is a modest improvement, but may be enough to provide benefit to patients," said Postuma.
"Because the study was originally designed to address sleepiness in Parkinson's patients, the results indicating that caffeine can improve motor symptoms are to be taken as exploratory," said Maurizio Facheris, MD, MSc, MJFF's associate director of research programs. "So we have to proceed with caution when evaluating these outcomes. However, the study does reinforce that the pathway caffeine takes in the brain is worth further exploration—as both a potentially neuroprotective treatment and a symptomatic one. And MJFF is already funding work in this area."
That's not all caffeine might do for Parkinson's patients. Through The Michael J. Fox Foundation's ongoing partnership with RaceTrac, it has also helped provide funding for PD research. In April 2011, RaceTrac, a convenience store chain based in the Southeastern United States, launched its "Coffee for a Cause" campaign. Throughout Parkinson's Awareness Month, all proceeds raised through the sales of coffee and specially marked chocolate bars at company stores were donated to MJFF. RaceTrac gave more than $130,000 to the Foundation in 2011—which was doubled to over $260,000 by the $50-million Brin Wojcicki Challenge. The campaign was so successful that they expanded it in 2012 by adding a 5K community run, the RaceTrac Run for Research. In 2012, RaceTrac contributed more than $235,000 to MJFF, increased to over $340,000 by the Challenge.
"Parkinson's touches millions of American families, including my own family and those of our customers and our colleagues," said Allison Moran, RaceTrac senior vice president and daughter of Carl Bolch, Jr., RaceTrac's CEO and a member of MJFF's Patient Council.
"RaceTrac supports a number of nonprofit organizations," Moran continued. "As one of them, The Michael J. Fox Foundation's mission and operating ethics align with our own core values. Partnering with the Foundation has allowed us to give back in a meaningful way to the communities that support us."