You Can Help Us End Parkinson's
At The Michael J. Fox Foundation, we're here. Until Parkinson's isn't. Join us by signing up for updates with the latest research news. Or, browse this page for ways to get involved this Parkinson's Awareness Month.
Events for You and Your Loved Ones
Join our Foundation and the Parkinson's community at happenings this spring and beyond.
Help Us Put Parkinson's in the Past

Will you join us?

Your support of our mission allows us to move groundbreaking research forward for new treatments, and ultimately a cure. We remain steadfast in our goal to put an end to Parkinson's disease, and we're working around the clock to get there. 

Will You Lace Up with Us?

Los Angeles, Chicago, Boston, Philadelphia, NYC & Virtual!

Join thousands of individuals who will lace up their sneakers and fundraise this year to put PD in the past. We're a community coming together for a cure — 100 percent of proceeds go directly to MJFF's high-impact research programs.

Parkinson's IQ + You Is Coming to a City Near You

Boston, Chicago, Tri-State & Bay Area!

MJFF's Parkinson's IQ + You national event series is back and bringing full-day events designed for people at every stage of their PD journey. Learn more about managing the disease, the latest advancements and connect with local resources.

Register for Our Third Thursday Webinar

Thursday, April 21 | 12:00 p.m. ET

Listen to our expert panelists discuss practical tips for navigating a new Parkinson's diagnosis. We'll cover how to build your care team, ways to connect with the community and opportunities to participate in research.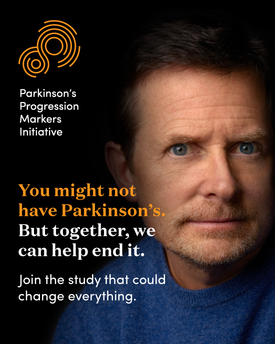 Join the Parkinson's Progression Markers Initiative
PPMI is on a mission to stop Parkinson's. Our landmark study is changing how patients, families, doctors and scientists think about brain disease. Now it needs you. Whether you have PD or not, you can make a difference.
Build Connections in the Parkinson's Buddy Network
Everyone's Parkinson's path is unique, but that doesn't mean you're alone. The Parkinson's Buddy Network is an online community of people impacted by Parkinson's — those living with the disease, their loved ones and caregivers. Make meaningful connections, engage in important dialogue and find useful resources.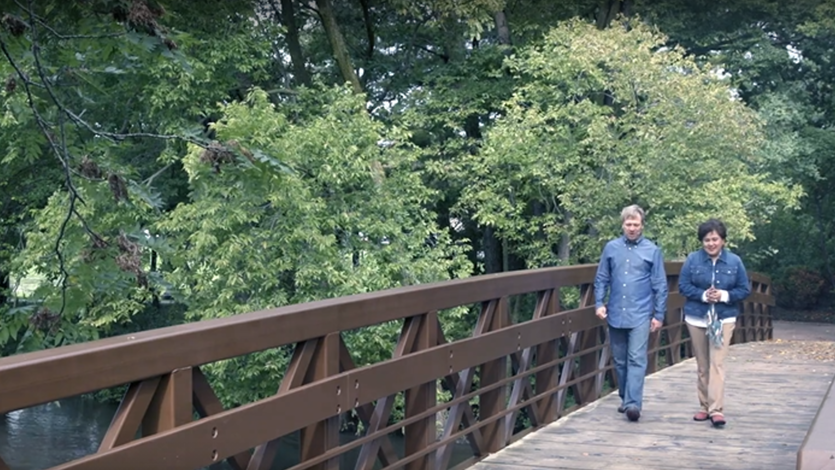 Become a Policy Advocate
As people living with Parkinson's and their loved ones know, you are — and often must be — your own best advocate. By telling lawmakers what matters to people with Parkinson's and sharing your story, you play a critical role in helping fund research toward a cure and ensuring there are programs and support for our community.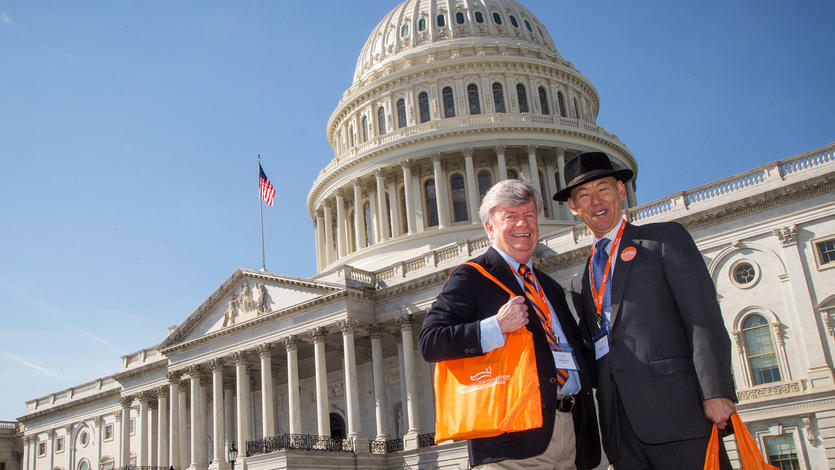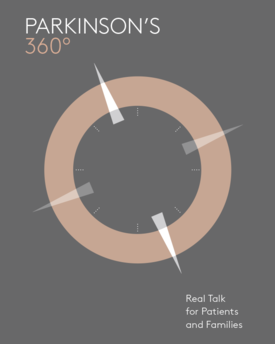 A Guide for Navigating Parkinson's: "Parkinson's 360"
Every person diagnosed with Parkinson's embarks on a unique journey, but there are some guiding principles to live well with the disease. Download this free guide  — and watch the complementary stories — to learn how to manage Parkinson's at any stage.
(En español: Acceda una amplia variedad de información para pacientes y familiares, incluyendo nuestra guía, Parkinson 360 para respuestas a preguntas comunes de la comunidad.)
"When the cure for Parkinson's is found — and it will be — it will be because of all of us."