Fox Insight is an online clinical study building a large, diverse cohort of people with Parkinson's and age-matched control volunteers to provide the research community with critical insight into the lived experience, genetics and variability of Parkinson's disease.
Scale and Accessibility
Increasingly, Parkinson's patients seek to be active contributors to improved disease understanding and the search for new therapies. To that end, the online study Fox Insight — sponsored by The Michael J. Fox Foundation (MJFF) — facilitates the sharing of patient information about the lived experience of Parkinson's and the genetics of the disease.
Fox Insight launched in beta in March 2015 and made its formal debut in October 2017. Now with tens of thousands of participants, the study complements traditional clinical research with scale and accessibility, supplementing in-person studies with cohort size and rigorous patient perspective data gathered over time. Fox Insight's flexible design enables integration of diverse data collection modalities — such as remote biological sample collections — and the online nature of the study makes it possible for a broader population of patients, who may face geographic, mobility or transportation challenges, to contribute data. 
Through a collaboration with consumer genetics company 23andMe, people with Parkinson's were able to access the 23andMe Health + Ancestry Service at no cost and add their genetic information to the study. After its reaching its recruitment goal, this part of the study closed in 2021.
Access Data
The Fox Insight Data Exploration Network (Fox DEN) is a data and analytics resource for the research community. It contains data from surveys on health and disease, symptoms, daily activities, and other factors relevant to Parkinson's fielded through Fox Insight. This is coupled with genetic information from 23andMe customers who have joined the Fox Insight study. Fox DEN features a user-friendly interface and visualization tools and can be used to increase understanding of Parkinson's and inform decisions on patient recruitment and segmentation, ultimately shortening research timelines. 
Governance
Fox Insight is governed by academic researchers and led by principal investigator Caroline Tanner, MD, PhD, of the University of California, San Francisco.
The members of the Fox Insight Steering Committee are:
Lana Chahine, MD; University of Pittsburgh
Marisa Dean, MD; University of Alabama at Birmingham
Roseanne Dobkin, PhD; Rutgers-Robert Wood Johnson Medical School.
Connie Marras, MD, PhD; University of Toronto
Ira Shoulson, MD; Grey Matter Technologies
Dave Standaert, MD, PhD; University of Alabama at Birmingham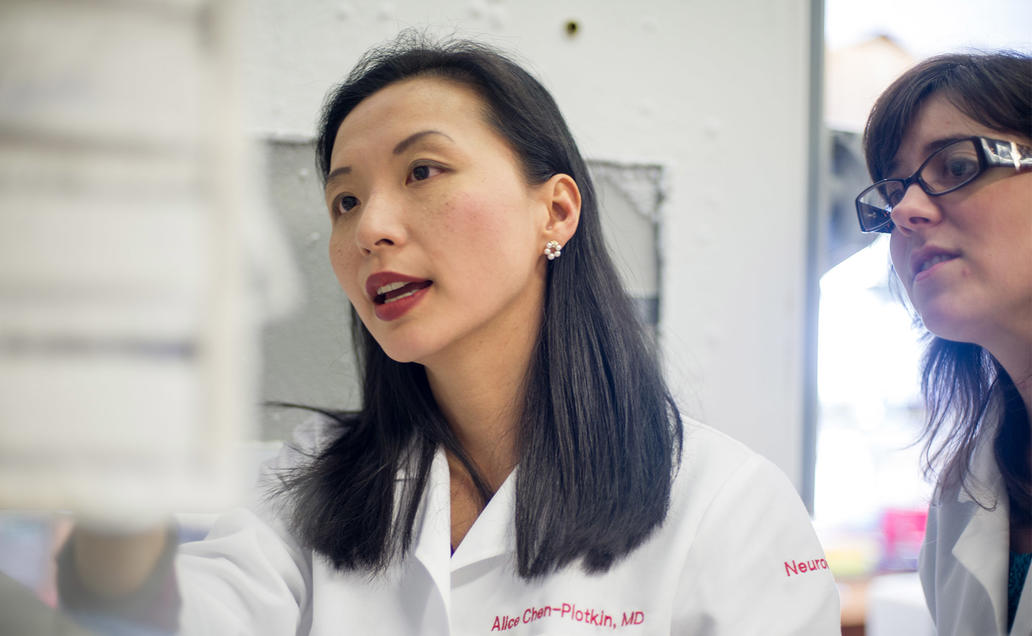 Apply for a Grant
Our funding programs support basic, translational and clinical research from academia and industry.
See Funding Opportunities