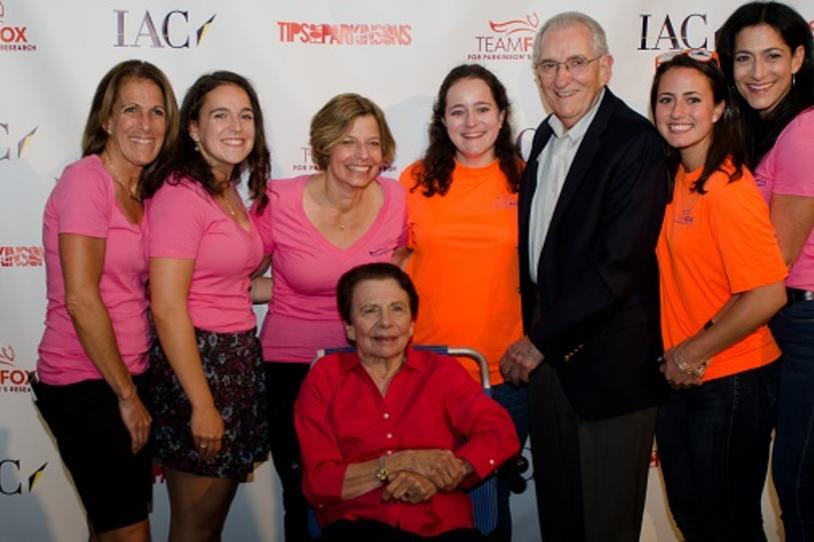 Susan Bilotta, founder of Tips for Parkinson's, a fundraiser centered around a friendly bartending competition, shares advice from over a decade of hosting her Team Fox event. Since the first event in 2006 in New York City, Tips for Parkinson's has raised over $2.5 million for The Michael J. Fox Foundation and expanded to Washington, D.C.
How do you inspire others to join and support your efforts?
Tell your story from your heart. When I decided to host, my mother let me share her story. My friends and colleagues know how important the cause is to me. 
Don't be afraid to ask. People want to make a difference; they just need a good reason to help. You can be the reason.
How do you keep committee members, donors and sponsors motivated year after year?
Make a slight change. Give your event new energy: add a silent auction or raffle, move venues, or try a DJ or band. Ask committee members for their thoughts to let them be the change that makes a difference.
People like a competition. At Tips for Parkinson's people compete (fundraise) to earn their name on a trophy, a team dinner and the "orange" jacket. 
Share your results. No matter the outcome, donors, sponsors and committee members want to know. After you share, you will likely see additional donations. 
Partner with your sponsors. Follow them on social media to learn what they are doing. Maybe host a joint event with a sponsor to attract potentially bigger sponsors.
Survey attendees. A five-minute survey asking attendees about the event may provide insight to changes for the next event.
How do you continue to steward donors and sponsors throughout the year?
Thank "you": Use the word "you." Personal notes makes people feel appreciated and recognized. I send holiday cards to all donors and I host a dinner for committee members. 
Legacy: Let people know about the research they are funding that will lead to better treatments and ultimately, a cure for Parkinson's.
Gratitude: Show it on social media, too. Tell your story and thank your sponsors face-to-face -- they will likely become repeat sponsors. 
How can you recruit new attendees or participants?
Ask your sponsors to include your event on their website and social media pages.
Ask attendees to invite a friend that hasn't been to your event and offer an incentive like free entry into a raffle if they do. 
Finally, with the holiday season approaching, how can Team Fox members boost fundraising?
You can ask in a subtle way. When hosting a holiday party, if guests insist on bringing gifts, ask them to make a donation to The Michael J. Fox Foundation instead.
Stay tuned to our blog to see more from featured fundraisers and get the latest from the Team Fox community. 
Find an event in your area and get involved today!