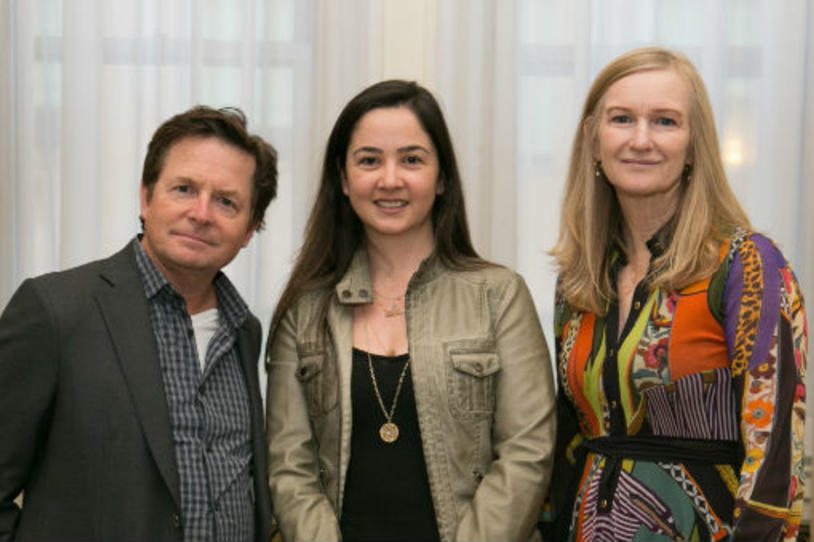 Today The Michael J. Fox Foundation (MJFF) named the winners of the 2016 Parkinson's Progression Markers Initiative (PPMI) Data Challenge. The Foundation, which sponsors the landmark biomarkers PPMI study, asked data analysts to provide a model of either Parkinson's disease subtypes or baseline predictors of progression using PPMI data. Such tools could accelerate testing of new Parkinson's treatments by helping researchers design trials and choose study volunteers.
The winners are Duygu Tosun-Turgut, PhD, assistant professor of radiology and biomedical imaging at UC San Francisco and co-director of the Center for Imaging of Neurodegenerative Diseases at the San Francisco Veterans Affairs Health Care System; and Fei Wang, PhD, assistant professor of health care policy and research at Weill Cornell Medicine. Each will receive a $25,000 award furnished by MJFF and supported in part by GE Healthcare.
"The Parkinson's Progression Markers Initiative offers a rich pool of open-access data from which to make connections that advance our understanding of Parkinson's disease and impact how we approach drug development," said Mark Frasier, PhD, MJFF senior vice president of research programs. "The award encouraged scientists from other disciplines to lend their expertise to our efforts to find a cure. Drs. Tosun-Turgut and Wang have provided a strong basis to build on."
Characterization of Parkinson's Informs Research Directions and Design
Dr. Tosun-Turgut reports that an MRI scan of brain structure and functionality (diffusion tensor imaging) and Unified Parkinson's Disease Rating Scale III (motor examination) total score at baseline are, together, the best factors for predicting slow versus fast progression.
"Parkinson's is a highly variable disease, which hinders clinicians' ability to give patients a clear prognosis and researchers' ability to efficiently measure the impact of treatments on the disease process," said Dr. Tosun-Turgut. "Identifying early clinical markers of rate of progression can benefit clinical care and testing of new therapies."
Dr. Wang outlines three Parkinson's subgroups: (i) progression of both motor and cognitive dysfunction; (ii) progression of cognitive dysfunction (especially long-term memory) but not motor progression; and (iii) progression of motor dysfunction (especially right-hand tremor) but not cognitive progression.
"Characterizing subgroups based on clinical symptoms may allow trial sponsors to test a new therapy, such as a cognition drug, in a subpopulation with greater need that is more likely to respond," said Dr. Wang. "Such classification also opens new avenues for investigations into the pathophysiology of these symptoms."
Building Infrastructure and Leveraging Expertise to Advance Data Analysis and Findings
PPMI has enrolled nearly 1,000 volunteers to date at 33 clinical sites around the world. In the course of a minimum of five years' participation, volunteers contribute clinical and imaging data and biological samples.
GE Healthcare is one of 19 PPMI industry partners that provide financial or in-kind support and intellectual expertise to the study. MJFF and GE Healthcare will continue to collaborate on optimizing the PPMI dataset to develop digital solutions that aim to improve clinical outcomes for people with Parkinson's disease.
Since its launch in 2010, PPMI has made its data available to the broader research community in real time; study data has been downloaded more than 800,000 times. The Foundation hopes to host more challenges with PPMI data in the future. In 2013, MJFF sponsored an analysis challenge with data collected through smartphones.
PPMI is recruiting people with genetic mutations associated with Parkinson's disease. As these mutations are more common in people of Ashkenazi Jewish descent, PPMI is asking people in that population to take a screening survey to see if they're eligible for genetic testing and counseling.