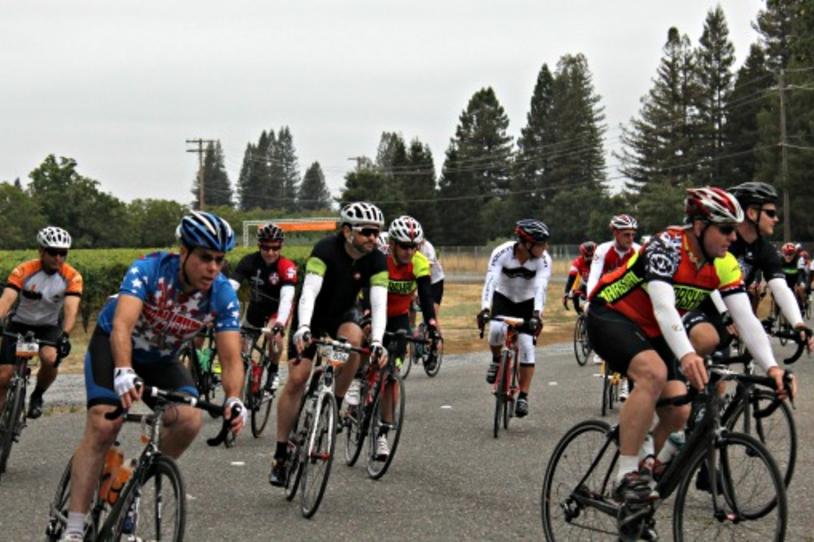 The summer is coming to a close, and with the changing season came the final stop on this year's Tour de Fox Series -- and what a stop it was.
More than 600 people came out to Kendall Jackson Winery in Sonoma County, California for a beautiful day of cycling, socializing, and of course, giving. The weather was perfect, the food was delicious and since the ride started and finished at a vineyard, the wine was flowing. All in all, it was the perfect way to wrap up an incredibly successful first year of the Tour de Fox cycling series.
The 2016 events were inspired by last year's Tour de Fox, a three-month adventure that made stops in 48 states and British Columbia, Canada. Continuing the trend set in 2015, the Tour de Fox Series was once again a big success. And once again, that success came from our passionate community of fundraisers.
In total, more than 900 cyclists came out to cover miles and move us closer to a cure at three different cycling events in Cleveland, Ohio, Vancouver, British Columbia and Santa Rosa, California. Just under 70 of those cyclists have Parkinson's themselves. Those 900 riders inspired an incredible 5,700 individual donations for their efforts from friends, family, and generous strangers. All of these donations added up to an astounding $800,000, the proceeds of which will go directly to the high-impact programs of the Foundation. And remember, fundraising for the 2016 Tour will remain open through the end of the year.
This is just the beginning for the Tour de Fox Series. Next summer we hope to see even more of you at our rides across North America. The exact dates and details for each event will be finalized in the coming months but if you're interested in being kept up to date on the Tour, fill out this interest form.
It has been amazing to see a project that was originally inspired my own mother, grow and evolve into something that is capable of reaching people across the continent. Thanks to so many -- our riders, their friends and families, our sponsors, and of course our volunteers -- the Tour de Fox will continue to thrive, inspire, and raise crucial programmatic dollars for years to come. Thanks for coming out, and hope to see you all next year!
Fill out the interest form to be the first to learn about the 2017 Tour de Fox Series. You can also share feedback on where you'd like the Tour to travel next year.