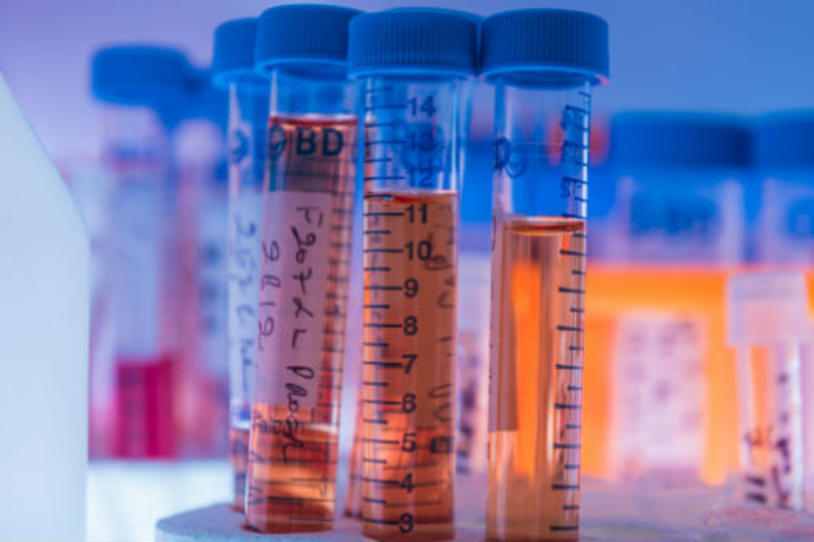 Denali Therapeutics -- a San Francisco biotech that launched last year focused on neurodegenerative diseases including Parkinson's -- today announced it has licensed LRRK2 inhibitor compounds from Genentech. These drug candidates may address the dysfunction seen with LRRK2 mutations, the greatest known genetic contributor to Parkinson's disease. The company will now optimize these compounds and move the most promising toward clinical trials.
Denali's chief executive and co-founder Ryan Watts, PhD, credits work by The Michael J. Fox Foundation (MJFF) for raising confidence in this area of research.
Dr. Watts was formerly at Genentech and led a study with co-authors from MJFF that found the company's LRRK2 inhibitors were associated with changes in lung tissue of non-human primates. With questions remaining, MJFF organized the LRRK2 Safety Initiative to keep momentum in this important area. The initiative united Genentech and Merck and Pfizer, which were also independently working on LRRK2 inhibitors, to test the reproducibility and effects of those lung tissue changes.
Late last year we announced that while the changes are seen in compounds from each company, they are reversible and not associated with any functional problems.
"Watts says that he was convinced there was a dose at which the drug would block LRRK2 without causing the lung issues. But he also says that animal studies done by The Michael J. Fox Foundation, which created a unique collaboration between the three companies to study the lung side effect, seem to show that it does not cause any harm to the lungs anyway, at least in animals," wrote Matt Herper in Forbes.
MJFF CEO Todd Sherer, PhD, told Herper, "This is a textbook example of what we exist to do: persevere to overcome issues that would otherwise set PD drug development back by years. We're thrilled on behalf of everyone living with the disease that a highly promising target continues to move forward."
Mutations in the LRRK2 gene cause a small percentage of Parkinson's cases in the general population (less than five percent), but account for more cases of the disease in specific populations: those of Ashekenazi Jewish, Basque or North African Berber descent. The mutation causes heightened activity of the LRRK2 protein, which researchers believe may play a role in Parkinson's cell death. Inhibitor compounds may regulate LRRK2 activity and protect cells from disease.
MJFF supports a number of studies to learn about LRRK2 and develop therapies against this target. Early this year, an MJFF-led consortium reported it connected the dots between LRRK2 and another class of proteins, which will present new places to measure disease effect and intervene in the process. The Foundation's landmark biomarkers study, the Parkinson's Progression Markers Initiative (PPMI), is enrolling people with LRRK2 mutations to learn more about this subset of Parkinson's.
This morning Denali also announced plans to begin a clinical trial in Europe for a drug against Alzheimer's disease and amyotrophic lateral sclerosis (ALS).
Questions on Parkinson's genetics? Watch our webinar.
Interested in participating in PPMI? Take a quick survey to see if you may be eligible.