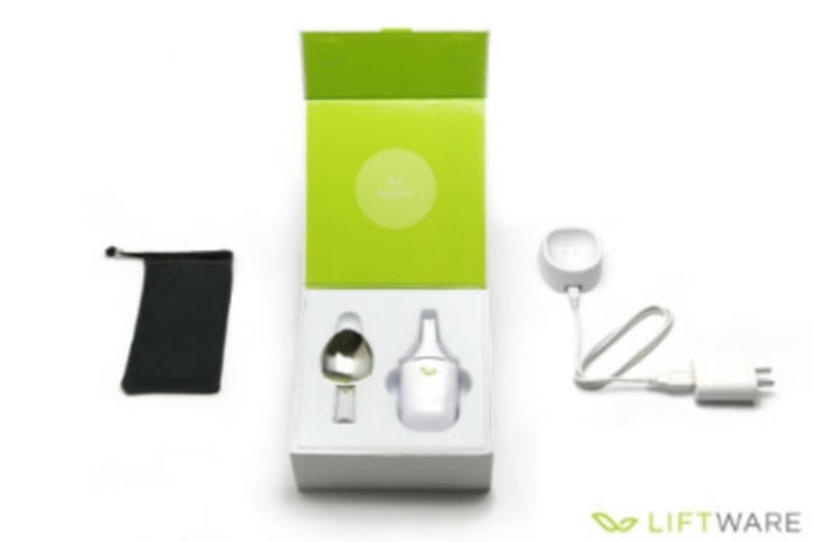 Tremor, a cardinal symptom of Parkinson's disease (PD), can make it difficult to get through your daily routine, including mealtime. These limitations may make people self-conscious and lead to isolation, which studies have shown worsens Parkinson's symptoms and negatively impacts wellness.
One device is designed to make it easier for people with hand tremor -- from Parkinson's disease, essential tremor or other conditions -- to enjoy meals and time with loved ones. Verily's Liftware Steady is a computerized, stabilizing handle with eating attachments including a soup spoon, everyday spoon and fork, which decreased the shaking of the attached utensil by up to 70 percent in a 2013 study.
Through the continuation of Verily's Uplift Program, The Michael J. Fox Foundation (MJFF) and the Melvin Weinstein Parkinson's Foundation (MWPF) have partnered with the device makers to offer Liftware Steady to individuals who can benefit from the technology but may be limited financially.
"We're enthusiastic about the potential of emerging technologies, including specialized devices like Liftware, to help people with PD live well with their disease while we continue our urgent pursuit of breakthrough treatments and a cure," said Todd Sherer, PhD, MJFF CEO.
Parkinson's disease is expensive; there are medication and physician co-pays, forced retirement, and other pricey accommodations. As new technologies emerge that can help people with Parkinson's disease, cost may limit their widespread use.
MWPF has provided need-based aid to people living with Parkinson's for over 15 years, offering access to assistive devices (such as Liftware Steady), prescription payment support, in-home care and more.
Apply to the Uplift Program for a free Liftware Steady starter kit.
"Our biggest motivation is to help more people and make it easier to put a Liftware device into the hands of everyone who needs one," said Anupam Pathak, Liftware Steady founder.
In addition to the Uplift Program, MJFF and Verily Life Sciences are partners in other initiatives to advance understanding of Parkinson's and help the millions living with PD worldwide. Through the Accelerating Medicines Partnership Parkinson's disease (AMP PD) program and data collection with the Verily Study Watch in the MJFF-led Parkinson's Progression Markers Initiative, we are working together to uncover measures of the disease and shift the paradigm of how we assess health.
Explore Liftware's selection of different products for different needs.