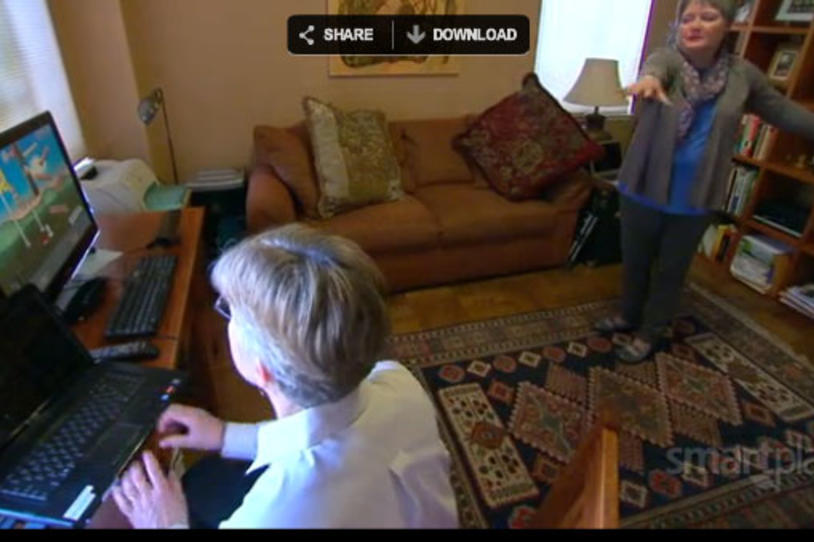 Video games? That's kid stuff, right?

Not according to researchers at the University of California, San Francisco, who are experimenting with consumer gaming technology, like the Microsoft Wii and Xbox Kinect, to create video games that mirror the physical therapy experience in Parkinson's patients own homes. The gaming consoles, which monitor a player's movement, and games can aid patients as they perform scientifically tested movements to improve mobility, balance, and overall well-being.


Why replace physical therapy? Some patients find physical therapy tedious and participation poses a challenge to those who can no longer drive and those facing financial hardship. Researchers are hoping game mechanics -- incentives such as points, stars, and levels -- coupled with the opportunity to play and exercise in the privacy and comfort of their own home, will encourage patients to maintain their exercise regimen.

At the University of California, researchers saw small improvements in their initial pool of participants. After 12 weeks of exercising with the assistance of video games, patients reported gains across several ranges of mobility:


65% had longer strides


55% had increased gait velocity


55% reported improved balance



Patients also reported that they performed the exercises more often because they enjoyed the activities and noticed improvements to their well-being. The videos games could be available as early as next fall.

The importance of gaming for adults is a growing trend. Just last month Venture Beat reported on 100-year old Kathleen "Kit" Connell, who began playing video games at the age of 96 and now relies on her DS console to keep her mind active.
"'The Nintendo has been a great help to me, it's absolutely amazing. If there's any secret to a long life it's to think positive and keep your mind active.' Kit's collection of 10 DS games includes My Word Coach, Left Brain Right Brain 2, Easy Piano and Brain Training. She reveals that her most recent Brain Training age was 64, which is perhaps testament to her use of video games to keep her mind active."

Author and game designer Jane McGonigal believes that video games offer rich rewards to gamers. Not only that, she believes that "gaming is...one of the most productive ways we can spend time." Her 2011 book "Reality is Broken: Why Games Make Us Better and How They Can Change the World" asserts that games do a better job of provoking positive emotions, leading to achievement and positive reinforcement. McGonigal goes so far to prescribe an hour a gaming per day. And not just video games, McGonigal prefers games that provide real world social interaction, such as cards, board games, and sport.
So what's the optimal level of gaming? For most people, an hour a day playing our favorite games will power up our ability to engage whole-heartedly with difficult challenges, strengthen our relationships with the people we care about most -- while still letting us notice when it's time to stop playing in virtual worlds and bring our gamer strengths back to real life.

Are you an active gamer? Would you agree that they have helped you physically and emotionally?