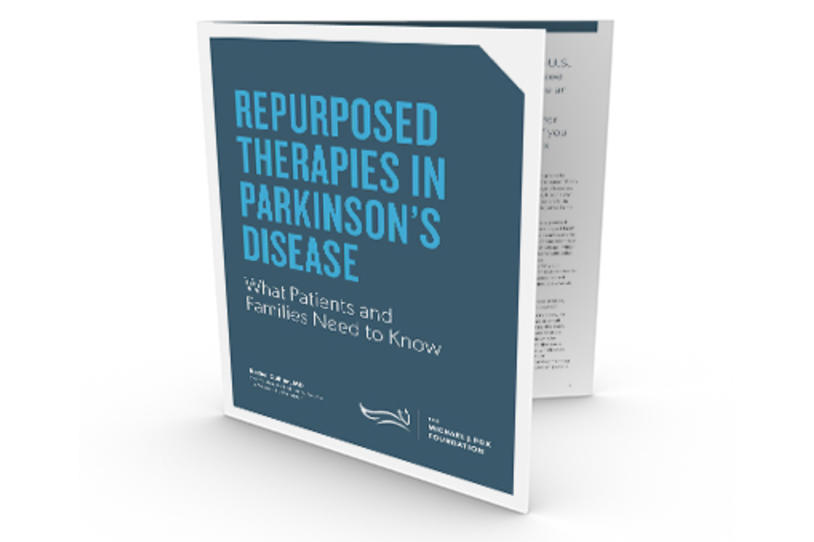 Many people with Parkinson's are anxiously awaiting better treatments for their symptoms, and everyone with the disease is hoping for a therapy to slow or stop its progression. So the decade or more it takes to move a drug from discovery of a new compound to patients' hands is frustratingly long.
Enter repurposing -- a strategy that could potentially reduce time and costs associated with drug development. Repurposing, sometimes referred to as repositioning, is taking drugs that often are already approved by the U.S. Food and Drug Administration (FDA) to treat one condition and using them to treat another. (Repurposing also can apply to drugs still under investigation for other conditions and to over-the-counter supplements.) Several repurposed therapies are currently in varied phases of clinical testing to evaluate safety or potential benefit in Parkinson's.
The bottom line? Repurposing is an attractive strategy to potentially decrease time and costs of Parkinson's drug development. But it doesn't eliminate the need for clinical trials. Proceed with caution if you're contemplating adding a repurposed therapy to your Parkinson's regimen before testing is complete.
Watch the video for more on how researchers decide which drugs to repurpose, why additional clinical trials are necessary, and what patients and providers can consider if thinking about pursuing repurposed therapies before trials are complete.
For a deeper dive on this topic, download our new guide, "Repurposed Therapies in Parkinson's Disease: What Patients and Families Need to Know." This free resource provides an overview of repurposing, a discussion of what to consider with your provider if you're thinking about taking a repurposed therapy while it's still in testing (i.e., "off label"), and examples of therapies in clinical trials for repurposing in Parkinson's.