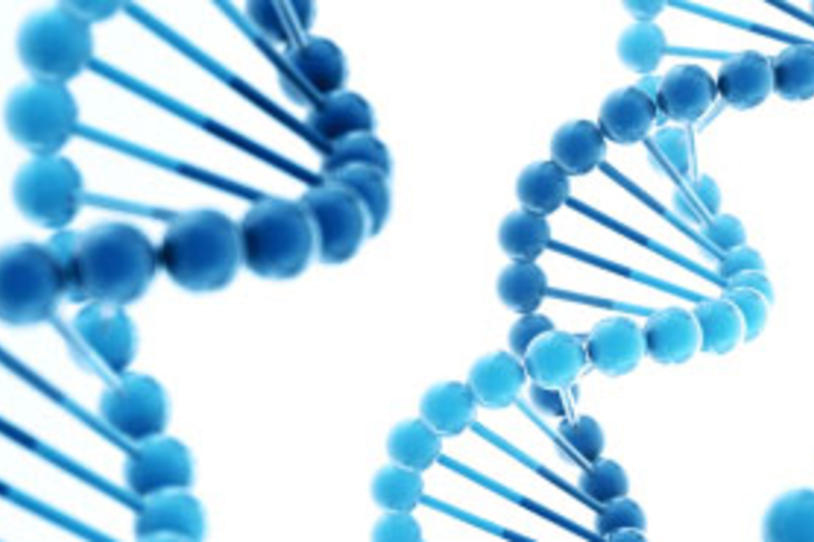 The Michael J. Fox Foundation (MJFF) is constantly evaluating new research findings that help us define the causes of Parkinson's and use that knowledge to develop new ways to measure and treat the disease.
Two emerging, important targets in our portfolio are PINK1 and parkin. Shalini Padmanabhan, PhD, Senior Associate Director of Research Programs at MJFF, and several other staff scientists recently authored a paper in Biomolecules explaining our strategy for these targets.  
MJFF: Why are PINK1 and parkin relevant to Parkinson's disease?
Dr. Padmanabhan: We are constantly learning about the genetic drivers of Parkinson's. Research has uncovered that mutations in two genes, PINK1 and PRKN, cause autosomal recessive early-onset Parkinson's. These genes encode proteins called PTEN-induced putative kinase protein 1 (PINK1) and parkin.
MJFF: How are PINK1 and parkin involved in the development of Parkinson's?
Dr. Padmanabhan: These proteins work together in the mitochondrial pathway, which generates energy to keep our brain cells functioning. Genetic mutations cause PINK1 and parkin to be underactive, which disrupts normal mitochondrial processes and leads to the death of brain cells and ultimately Parkinson's disease. More interestingly, we are finding that a subset of patients who do not carry these mutations may have underactive PINK1 and parkin, too.
MJFF: What is The Michael J. Fox Foundation doing to further research into PINK1 and parkin?
Dr. Padmanabhan: In 2013, we developed a comprehensive initiative for these targets. We'd been funding studies into PINK1 and parkin already, but at that point the evidence was strong enough to warrant significant, focused investment. Our strategy includes four elements:
Increase understanding of the biological function of PINK1 and parkin in Parkinson's

Develop, optimize and validate biomarker assays to assess PINK1-parkin pathway activation

Facilitate the development of PINK1-parkin pathway-targeting therapies

Develop, characterize and distribute preclinical tools and models to facilitate research
Simply, we want to understand everything possible about how these proteins work and how they contribute to Parkinson's; scientists can then translate that understanding into biomarkers to measure disease and therapeutics to treat it. We also fund the development of research tools to make that work possible.
MJFF: What has happened since the initiative began in 2013?
Dr. Padmanabhan: This is a fast-moving area of research. MJFF is funding numerous studies and bringing together researchers around several critical topics. In biology, we are supporting teams investigating the role of PINK1 and parkin proteins in protecting brain cells from damage (neuroprotection). This includes studies determining the role of normal and mutated genes in modulating mitochondrial health and immune signaling. MJFF also supports numerous biomarker projects, which includes developing assays to measure normal and abnormal functioning of these proteins and downstream processes in humans. These will be critical to the success of therapeutics because they measure what has gone wrong and how much a drug has corrected it. Ultimately, our goal is to get to cures and we are seeing progress there, too. MJFF is funding several teams developing potential treatments. These use different approaches, including stabilizing or activating PINK1 and/or parkin.
MJFF: What's next?
Dr. Padmanabhan: We want to build on what we have learned already. Our goal is to ensure research in the most promising areas can continue to advance. We do this through funding, but also by providing high-quality and standardized research tools and models that are proving to be critical to advance our biology and biomarker studies. We are constantly facilitating the generation of new ideas and consolidating information from the field by bringing together the community of researchers working on PINK1 and parkin to share what they have learned and address challenges and roadblocks.
To learn more about what MJFF is funding, visit the Funded Studies section of our website.