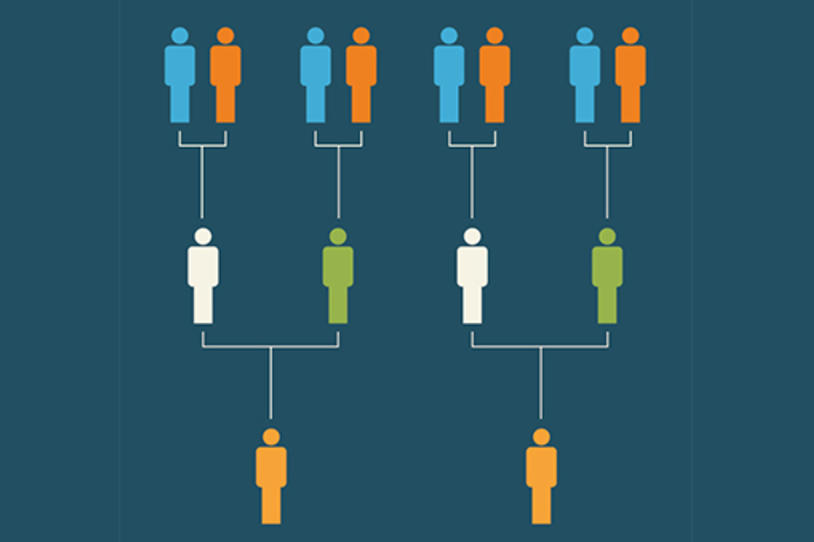 Genetics plays an important role in Parkinson's disease (PD). Even though most forms of PD are not directly related to genetic mutations, a greater understanding of the genetics of PD could lead to new therapies that could help all individuals with the disease. A new study, funded in part by The Michael J. Fox Foundation (MJFF), recently identified a genetic-related pathway in PD that adds to this growing knowledge.

The study, published in Cell Reports, links the Parkin-Interacting Substrate protein (PARIS) to two other proteins -- parkin and PINK1 -- in a pathway that protects dopamine-producing brain cells from death.

The parkin and PINK1 proteins play an important role in protecting the brain from harm. Damage to these proteins can lead to abnormal activity in the mitochondria (energy powerhouse of the cell) which results in cell death. Mutations in the parkin and PINK1 genes are associated with rare genetic forms of Parkinson's.

This new study, led by Ted Dawson, MD, PhD, found that intervening on the PARIS protein, which links these two proteins and dopamine cells, reversed cell death in both rare genetic forms of PD and sporadic PD, in which the cause of the disease is unknown. This research demonstrates how the study of genetic mutations can aid in developing therapeutic strategies for everyone with Parkinson's, regardless of whether a genetic mutation is present.

"The impact of these findings could be enormous, as they suggest that interfering with PARIS function could treat a variety of patients with Parkinson's," said Dr. Dawson, director of the Institute for Cell Engineering, Morris K. Udall Parkinson's Disease Research Center at the Johns Hopkins University School of Medicine and study investigator.

If you are interested in participating in genetic studies on PD, find out if you are eligible for the Parkinson's Progressive Markers Initiative (PPMI), MJFF's groundbreaking longitudinal study that aims to find biomarkers for PD.

Not eligible for PPMI? Sign up or log into Fox Trial Finder to see which other trials or studies you can participate in.