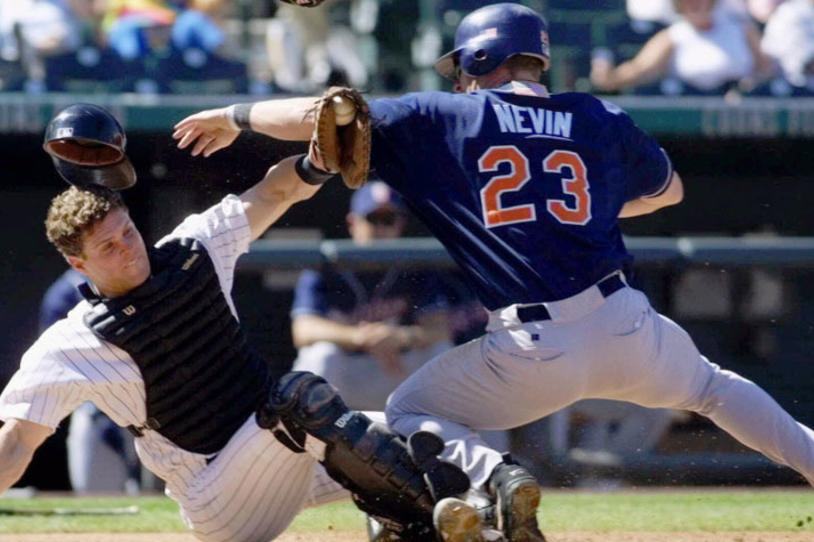 Ben Petrick, former MLB catcher, was 22-years old when he was diagnosed with young-onset Parkinson's. Determined to have a career in the majors, Petrick did his best to hide symptoms, rising up from the Arizona Fall League to play for the Rockies in 2000.

"I just tried to keep charging along, playing the game I love and tried to make a career of it," says Petrick of his 5 seasons in the MLB. Despite success hitting a career .257 with 27 home runs and 94 RBI's for the Detroit Tigers and Colorado Rockies, the rigors of professional baseball coupled with Parkinson's forced Ben to retire at the end of the 2004 season.

Ben Petrick counts among his blessings his ability "to twist a girl's arm hard enough to where she wanted to marry" and his two young daughters. After leaving behind his baseball career, Petrick became caregiver to his newborn daughter Makena, a gift that made him embrace the future and discover a courage he never knew he had, told in his memoir, "40,000 to One."

Petrick spoke with NPR's Talk of the Nation about his Parkinson's diagnosis, his life post-retirement, along with other young athletes sidelined by disease.
"... So I was taking way too much to play a game. I realized that I needed to focus the rest of my life. ... I just retired and tried to regroup and get in a better medication regimen and enjoy the rest of my life, which I'm doing now."

Ben remains active in baseball, coaching at Glencoe High and providing private instruction. Acting as an advocate for Parkinson's research, Ben travels the country to speak at various events to raise awareness and benefit the cause. Ben's collection of stories, "40,000 to One" is now available in paperbook and ebook. Ben also moderates the blog Faith in the Game, featuring young athletes stories of faith.