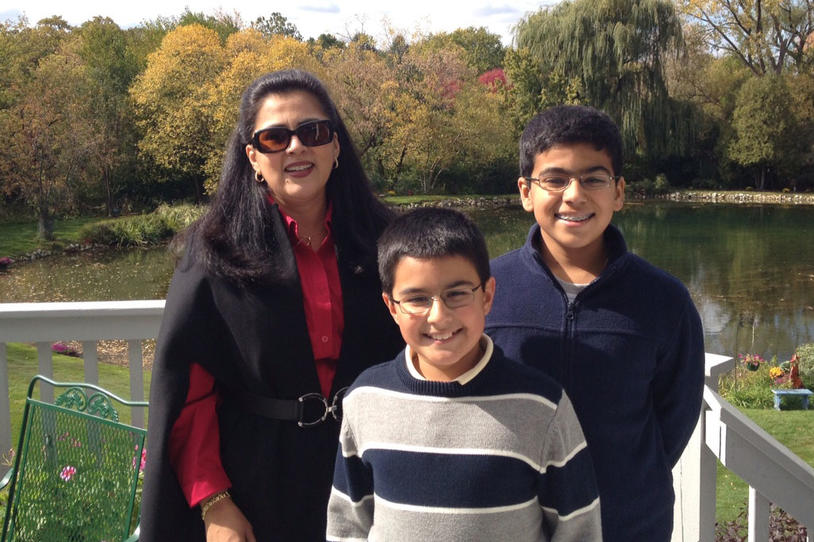 Benchmarks is a new website launched by popular science magazine Scientific American and the Pharmaceutical Research and Manufacturers of America (PhRMA) to focus on advances in health care. Part of that conversation includes the role patients can play in drug development, and so Benchmarks approached Claudia Revilla, veteran clinical trial participant, to talk about her experience using Fox Trial Finder and participating in Parkinson's clinical trials.
How did you learn about Fox Trial Finder?
Claudia Revilla: After my diagnosis, my husband and I looked for all sorts of information on the Internet, and we found Fox Trial Finder. We investigated it, and I decided to give it a try. I read everything there, and it was so interesting. That was in 2011. It's so easy to enroll. Anyone can do it!
Right away, lots and lots of trials appeared on my screen. You can read them carefully, and decide if you want to participate. I'm really interested in studies looking for biomarkers, because of the delay in my diagnosis. Biomarkers are so important. 
What trials have you participated in?
Claudia Revilla: The first trial was on the lipopolysaccharide idea that Parkinson's disease can originate in the gut. I had history with digestive problems, even as a teenager. When I read about this trial, it reminded me that my sister, who is a physician, said that my digestive problems might be related to my Parkinson's. That's why I enrolled in that trial. My husband took me on the three-hour drive to Rush University Medical Center in Chicago for that one.
Overall, I have participated in four trials, all of which I found through my Fox Trial Finder account, and have also applied to participate in another two trials. I am truly passionate about this, because participation in research and in clinical trials is what will ultimately bring the medications and/or better treatments to the pharmacy shelves, plus the much-needed biomarkers.
How would you describe the experience?
Claudia Revilla: I highly recommend it. The experience of doing something, when they tell you that nothing can be done, it's like a challenge. I took this challenge personally. There are clinical trials, so something can be done.
What impact do you feel that you've had by participating in clinical trials?
Claudia Revilla: I expect that people—when they see a middle-aged woman, mother and wife doing it—they think 'Why can't I?' I got a diagnosis of a disease without a cure, and lots of people get that same diagnosis. If I can participate in research, then lots of people can. I speak left and right, North and South to try to encourage people, and I do it from the bottom of my heart. I want to see people stepping up, signing in and participating in clinical trials. This is exactly what we need to do to get to the cure.
To register for Fox Trial Finder, visit www.foxtrialfinder.org.