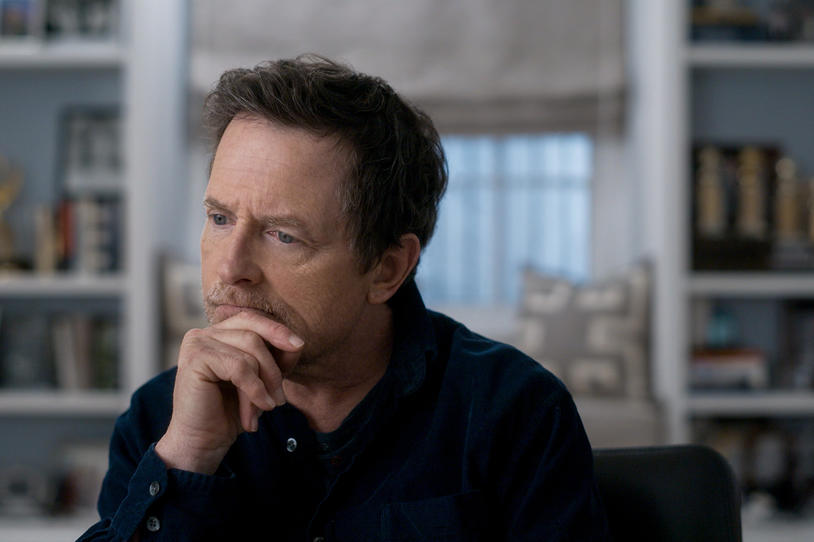 In a bit of Parkinson's Awareness Month news we've been especially eager to share, Apple TV+ recently shared the official trailer for Still: A Michael J. Fox Movie, a new feature film about Michael J. Fox's extraordinary life.
From the official news release announcing the film's launch:
The film, which will incorporate documentary, archival and scripted elements, will recount Fox's extraordinary story in his own words — the improbable tale of an undersized kid from a Canadian army base who rose to the heights of stardom in 1980s Hollywood. The account of Fox's public life, full of nostalgic thrills and cinematic gloss, will unspool alongside his never-before-seen private journey, including the years that followed his diagnosis, at 29, with Parkinson's disease. Intimate and honest, and produced with unprecedented access to Fox and his family, the film will chronicle Fox's personal and professional triumphs and travails, and will explore what happens when an incurable optimist confronts an incurable disease. With a mix of adventure and romance, comedy and drama, watching the film will feel like … well, like a Michael J. Fox movie.
From Oscar-winning director Davis Guggenheim, the film explores Michael's resilience and vulnerability.
"I watch how Michael's dealt with [his diagnosis], and that's given me a path forward," said Guggenheim during press for the film. "It could be Parkinson's, it could be cancer, it could be work, it could be anything. But that's the appeal to me; it's a universal story. The pitch was: What happens when an incurable optimist confronts an incurable disease?'"
The film benefits from the creative contributions of executive producer Nelle Fortenberry, a member of the Foundation's Board of Directors.
"I decided to create this documentary for a couple reasons, first bringing awareness to this disease has been very important to me for years and I wanted to continue that work through film," said Michael. "The second is for my fans. They — along with my family — [have] been the reason I have been able to go on. As I say, my fans gave me life and I wanted to be open about mine."
We can't wait for Still: A Michael J. Fox Movie to launch on Apple TV+ on May 12. Michael's life story is endlessly fascinating (and entertaining!) for the Parkinson's community and beyond. Watch the official trailer below.
Inspired? Browse our Parkinson's Awareness Month hub on ways to get involved, join events and help us get closer to a cure.
Michael J. Fox is going back to his past and rewriting his future. Still premieres May 12 on Apple TV+