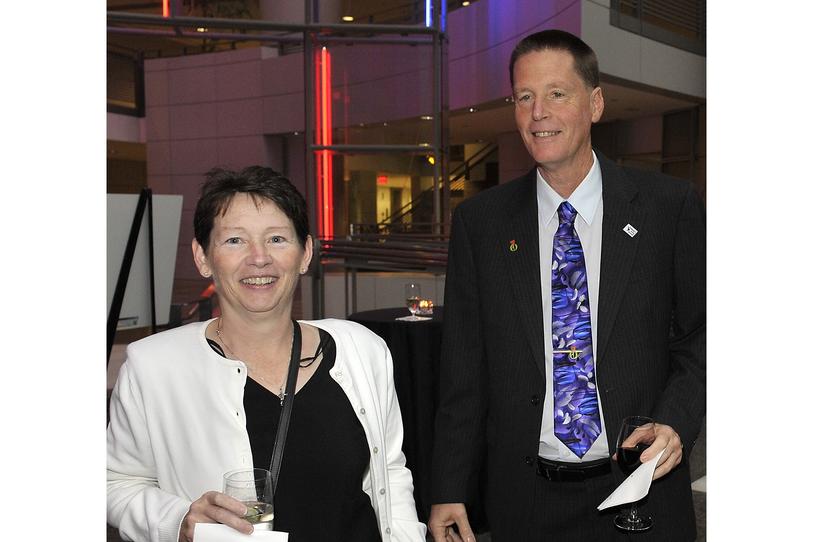 About 62 percent of people living with Parkinson's disease receive care from a family care partner. "When being a caregiver, you have to be flexible. You have to be adaptable," says Roger Halleen, 62, of East Peoria, Illinois, who cares for his wife, Barbara, 61, diagnosed with Parkinson's in 2007.
Roger worked with the Peoria Park District for nearly 40 years before retiring early, in 2018, to focus on caring for Barbara full-time. Barbara was a physical therapist assistant for 25 years before leaving in 2011 due to Parkinson's. "We just need to move at a slower pace now," Roger says. "Some days we do very little and other days we can walk a half mile. Every day is different and has its own surprises."
The Michael J. Fox Foundation believes that family caregivers should be recognized and supported. There is now a bill in Congress that would help offset the financial challenges families experience with caregiving. (An AARP study found that caregivers spend an average of about $7,200 per year providing care to family members.) This legislation creates a new, nonrefundable tax credit of up to $5,000 for eligible family caregivers. It would help support expenses such as a home care aide, adult day services, home modifications, technology and transportation. With just a few clicks, you can send an email to Congress and ask them to support caregivers.
Today, Roger and Barbara are in the process of building a ramp to make their home more accessible. "It would be a huge benefit for care partners to have more options," says Roger. "Financial help with this ramp, or with transportation to doctor appointments, for example, would really make a difference in our lives."
An active policy advocate for over 10 years, Roger encourages the Parkinson's community to get involved. "Share your story. Let your lawmakers know the impact Parkinson's has on families."
Want to hear more from Roger and learn about the legislation circulating within Congress? Watch our webinar on demand anytime. And sign up for our policy network to receive news and opportunities.