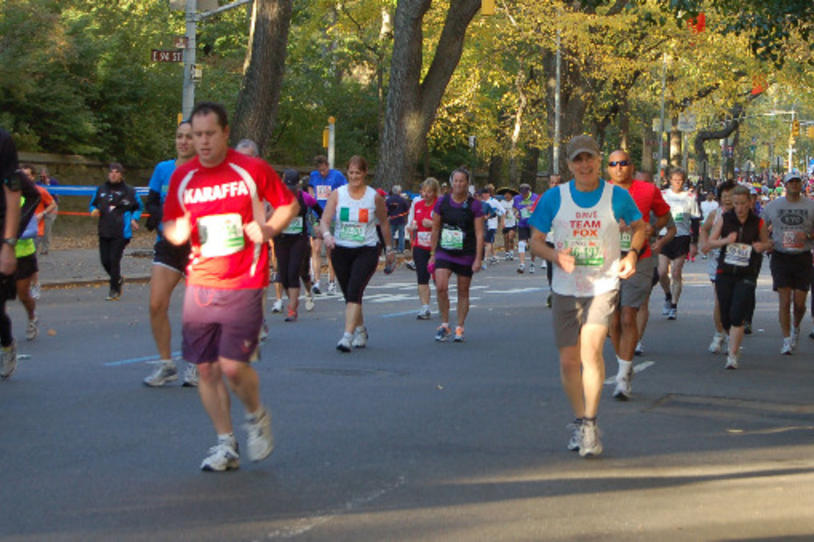 Journalist and Parkinson's patient Dave Iverson has been a public broadcasting producer and anchor for 30 years, and is a founding member of MJFF's Patient Council. This year he expands his activities with the Foundation, joining our team as contributing editor.
"Sharing various aspects of the Parkinson's experience is one of the most important ways we work to keep patients informed and optimistic about what the future holds," says Holly Teichholtz, vice president of marketing & communications at MJFF. "We're committed to telling the Parkinson's story as authentically as possible by working with superlative documentarians who themselves have first-hand experience of PD. We're grateful that we can offer Dave's unique perspective and analysis to the MJFF community."
As contributing editor, Dave combines a patient's perspective with expert journalistic insights on Parkinson's research news. He first worked with the Foundation when he interviewed Michael J. Fox for his 2009 FRONTLINE special on Parkinson's disease, "My Father, My Brother and Me" (available in its entirety at pbs.org).
Since then, he has worked with MJFF to produce and record dozens of audio podcasts with the world's top PD researchers, as well as short video reports on timely Parkinson's research in his series "The Parkinson's Minute" (all podcasts and videos are available at www.michaeljfox.org/multimedia).
Dave is also taking on a greater role in the Foundation's educational offerings to the Parkinson's community. At Research Roundtables around the country, Dave leads in-depth panel discussions with researchers working on the front lines, covering such topics as drug development, research participation, depression, nutrition and exercise. Through our Hot Topics Webinars, which you can participate in live or access on-demand, Dave is bringing your questions and concerns into the conversation. Look for Facebook posts in advance of each Webinar, and comment with the questions you'd like to see discussed. Dave will work to include as many of the most popular questions as possible in each conversation. (If you participate in the Hot Topics Webinar, you can also submit your question directly in response to the conversation.)
"I'm a lucky guy in many ways — my challenges with PD are less than what many face," Dave says. "But I'm also fortunate because I've had this opportunity to work with the Foundation. I hope what I can do, working with the talented and dedicated staff at MJFF, is to help tell the story of the research the Foundation is supporting and how it's getting us that much closer to stopping Parkinson's in its tracks."
He continues, "When you have a condition like Parkinson's, you try to figure out what you can do to contend with it. And we need people to participate in this story: to volunteer for clinical research, to participate in Team Fox events, to support critical research projects. It's all part of this overarching effort to defeat PD."