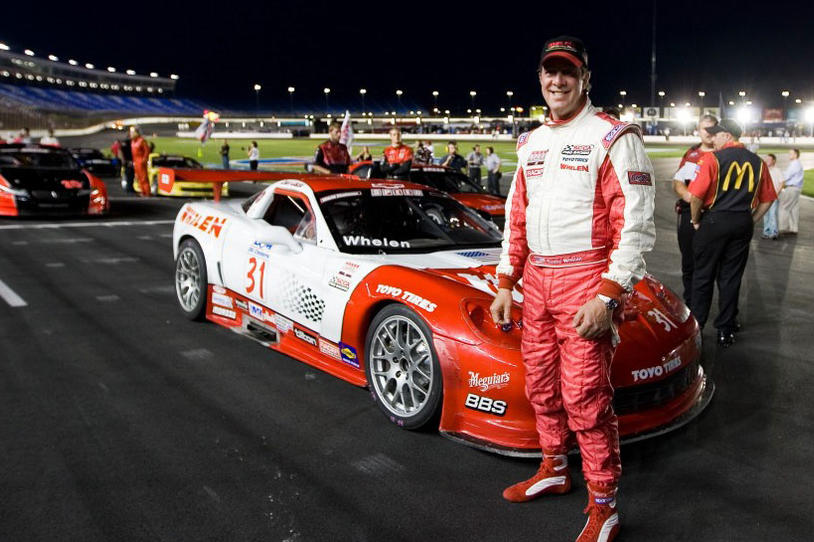 Michael J. Fox Foundation Board member Sonny Whelen isn't letting Parkinson's disease slow him down. But he does, after all, drive race cars.
While he began as an amateur 12 years ago, he now competes in various road racing series such as the Viper Racing League, the Pirelli World Challenge and the Grand Am Rolex Series. He currently drives a Corvette, and has won two national championships in the Viper Racing League, as well as finishing regularly in the top 10-15 in SCCA Pro Racing Series since 2005. Sonny is also the owner and executive VP of Whelen Engineering, Co, Inc., which designs, manufactures and assembles safety lighting and siren systems for the emergency warning industry.
When he was first diagnosed five years ago, Sonny immediately turned to the Internet for more information. He quickly came upon the Foundation's website and says it was a terrific resource. Since then he's become increasingly engaged with the Foundation and was "truly honored" when he was asked to join the Board of Directors. Sonny says, "As a patient, I really appreciate that the Foundation is dedicated to finding a cure for PD — and to addressing the symptoms."
Along with racing cars, Sonny had also been an active pilot for over 20 years. But when he realized his Parkinson's would prevent him from continuing to fly solo, he chose to follow Michael J. Fox's lead by "turning that event into something positive." He says, "I'd learned about the Brin Wojcicki Challenge, so I decided to sell my airplane and donate the proceeds to be matched by the Challenge….I was very proud to be able to make my contribution to the fight against Parkinson's disease — and it was truly incredible to have that impact doubled!".