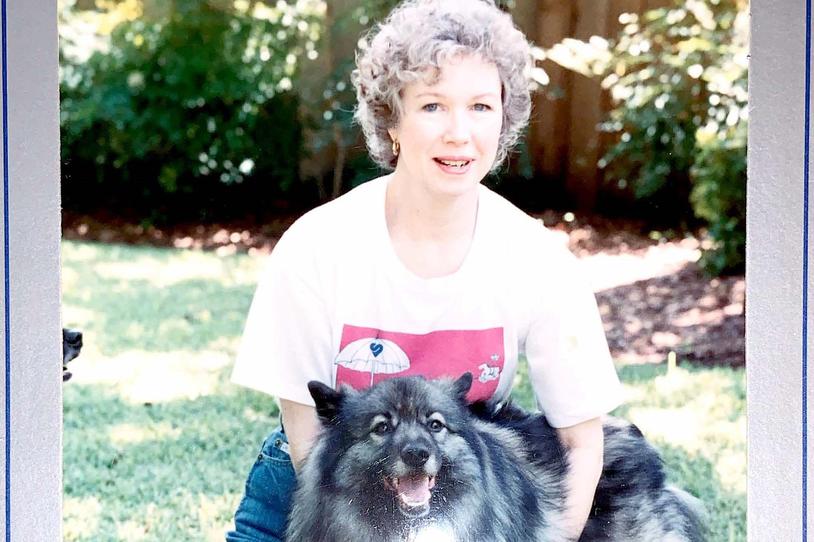 When Sara Elizabeth Tiner was diagnosed with Parkinson's disease (PD) in 1999 at 59, like many newly diagnosed individuals, she kept the news to herself.
Retired from her position as Head of the Bone Marrow Department at MD Anderson Cancer Hospital in Houston, she was determined to learn everything she could about the disease and find ways to manage it.
Sara researched local exercise and support groups, and she had an exercise pool put in her backyard. And when she was ready to share her news, she turned to her longtime friend Nancy Lee Maranto.  
Nancy remembers, "Sharing the news was something that drew us closer together, because a few years prior I had a cancer diagnosis and struggled with my feelings as well." But she also found another outlet to express her thoughts and wishes, her journals. For the 25 years of their friendship, as part of their beloved shopping excursions, Nancy watched Sara make a regular stop at the Ross Department Store to pick-up a notebook to document her thoughts. 
Nancy fondly recalls, "She must have had, at one time, probably a hundred journals. Sometimes she would get a new one, open it, and in the middle of the book somewhere, write something. Whatever she was thinking that day."
"Nancy Lee, pay bills, then give the remaining money to The Michael J. Fox Foundation."
"Even though she had a will, it was so like Sara to leave me a personal note like this in one of her journals," says Nancy who was designated as the executor of Sara's will.  After living with Parkinson's for more than two decades, Sara passed away on December 15, 2018 at 79. As she made estate plans, she decided to bequeath a gift to The Michael J. Fox Foundation in her will.
 
"Sara wanted so desperately for there to be a cure, so that in the future, other people wouldn't have to live with Parkinson's disease," says Nancy. "She had great hopes that The Michael J. Fox Foundation would find a cure or another breakthrough for everyone. She felt so strongly about it."
Today, Nancy still holds tight to the memories of their friendship and the notes in the journal that tell a story of Sara's joy of life.
"Live a lot. Unleash yourself upon the world and go! … Understand that this is not a dress rehearsal, this is it. Take it all in. Yes, every last rose and every single breath."
"Sara found humor in everything. Her laugh, we had so much fun together. Those are my best memories," comments Nancy. "And I'm so proud to fulfill her wishes to advance research toward a cure. She would be happy to know that there was money left to make a legacy gift that will help further treatments to slow or stop Parkinson's."
For questions about legacy giving at MJFF, please contact our Planned Giving team at 212-509-1524 or email us at plannedgiving@michaeljfox.org.