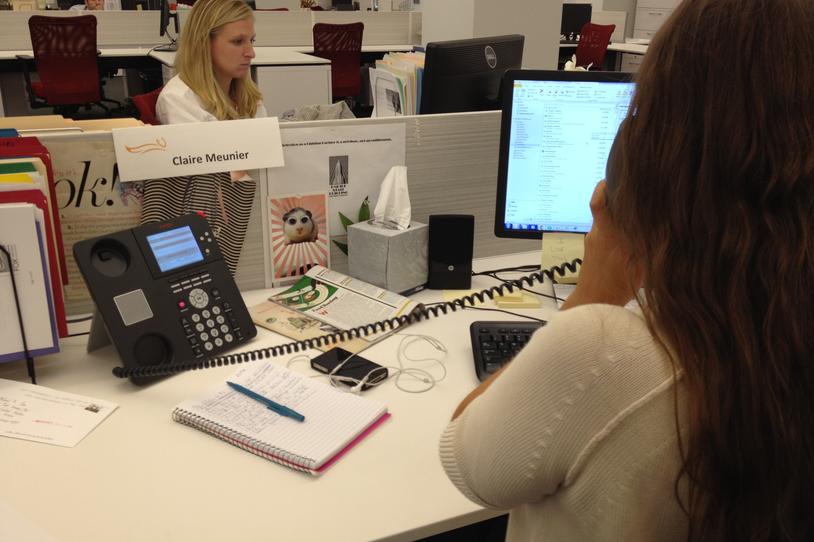 The Tweet-o-Sphere is abuzz today over reports out of TEDx Edinburgh that TED Fellow and mathematician Max Little is attempting to use the telephone to validate the human voice as a biomarker of Parkinson's disease. According to TechCrunch:
The human voice, says Little, is affected as much by Parkinson's as limb movement and his algorithms can currently detect the symptoms of the disease with 86% accuracy. Little…is now working to improve the accuracy of his algorithms. He hopes to make his tools available to doctors within the next two years.
If you have three minutes, you can even help him in his mission by making a simple call to an automated system that will ask you to answer a few questions and repeat a few sentences. Besides in the U.S. (1-857-284-8035), the team is also offering call-in numbers in Brazil, Mexico, Spain, Argentina, Canada and the UK.
We're game, and we wanted to know more about how it works, so we sent our intrepid director of clinical trial strategies, Claire Meunier, to participate. It took only a few minutes, as advertised, and Claire reported back: "You do the whole thing over the phone. They don't collect any identifiable info about you, but you can go back online and give your registrant number and enter your email and they will send you study results. Kind of a cool model." She is now reaching out to Little et al. to discuss whether the project should be listed on Fox Trial Finder.
With that said, we've seen some telephone-based Parkinson's research run into problems in the past. "There can be a lot of variability and data issues," says Todd Sherer, PhD, our CEO. "Factors such as distance to microphone, quality of connection and dyskinetic movements all greatly impact the quality of the recordings — large data storage requirements were another issue." Hopefully Little and TEDx can overcome these, because we like the idea of a phone-based research model in general — it's aligned with our goal to make research as accessible as possible and streamline and increase the number of people getting involved, which is critical to speed progress toward a cure.