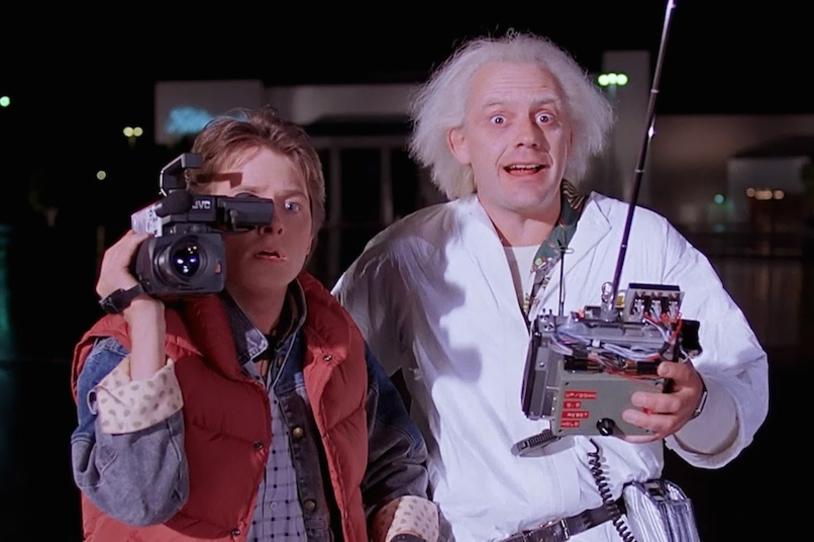 "Wait a minute, Doc, are you telling me you built a time machine…out of a DeLorean?"
In the iconic film Back to the Future, Marty McFly is shocked to hear how his sidekick "Doc" Brown planned to travel back in time. More than 35 years after the movie debuted, that car remains a permanent fixture in '80s film fandom. Today, Discovery+ is bringing the DeLorean back to life through the four-part series "Expedition: Back to the Future." Now streaming, the limited series will honor the film and support The Michael J. Fox Foundation for Parkinson's Research (MJFF) by uniting familiar faces, including Michael J. Fox and actor Christopher Lloyd.
Avid explorer and host of Discovery Channel's hit-series Expedition Unknown Josh Gates brings audience members through an epic journey going 88 miles per hour to find all the DeLorean cars used in the film franchise. Watch the series. Then, you can bid on exclusive, one-of-a-kind items (including a custom DeLorean Time Machine) through Charity Buzz to benefit the Foundation and its work to speed a future without Parkinson's disease.  
"Great Scott!" Check out a few of these fun behind-the-scenes sneak peek photos into the expedition:
Michael J. Fox unites with actor Christopher Lloyd and host of Discovery Channel's hit-series Expedition Unknown Josh Gates for the limited series.

Four-part series "Expedition: Back to the Future" now streaming.

Actor Christopher Lloyd and host of Discovery Channel's hit-series Expedition Unknown Josh Gates in the four-part series "Expedition: Back to the Future."