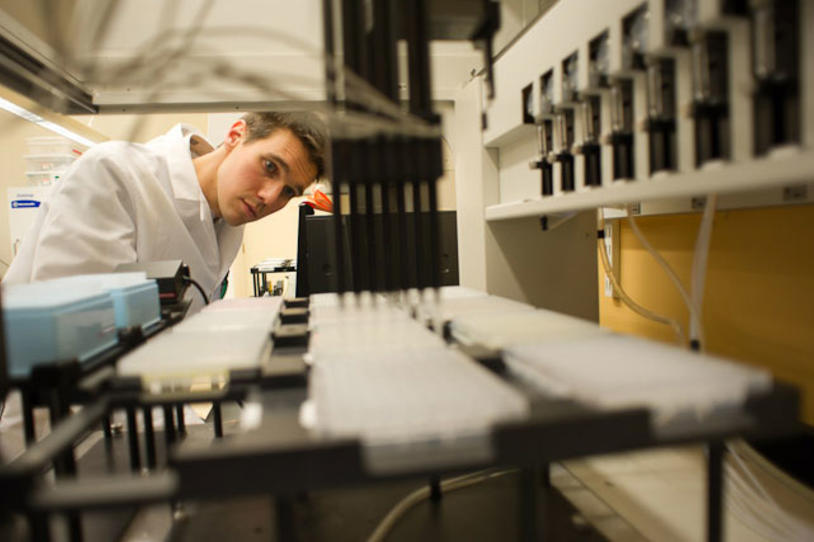 Less than a week after the U.S. Food and Drug Administration (FDA) approved an extended-release oral formulation of levodopa/carbidopa, government regulators have delivered another positive ruling for Parkinson's therapy. Today pharmaceutical company AbbVie announced it has obtained approval for Duopa, its gel formulation of carbidopa/levodopa enteral suspension infused directly into the small intestine. This treatment has been approved in Europe under the name Duodopa since 2004.
In the advanced stages of Parkinson's disease, patients may begin to experience "off" time, or periods of poor mobility, slowness and stiffness. Additionally, in Parkinson's disease patients, the spontaneous emptying of the stomach becomes delayed and unpredictable, which can affect the timing of when orally administered medicines leave the stomach and are absorbed in the small intestine. Duopa is delivered directly into the small intestine through a tube — a type of administration intended to bypass the stomach. A small infusion pump administers the drug continuously over 16 hours. In clinical trials, use of Duopa led to two fewer hours of "off time" than treatment with immediate-release, oral levodopa/carbidopa pills.
Duopa represents a promising new option especially for those in later stages of the disease. With that said, no treatment is perfect. Duopa requires that patients wear a large, external "box" in the belt region. Patients require help from caregivers to manage the device, tend to the skin where the tube enters the body and facilitate medication refills. In early studies, people experienced device-related problems with the intestinal tube, which can clog, bend or move out of position.
Listen to a podcast about "off" episodes and how new medication delivery methods can help avoid motor fluctuations.