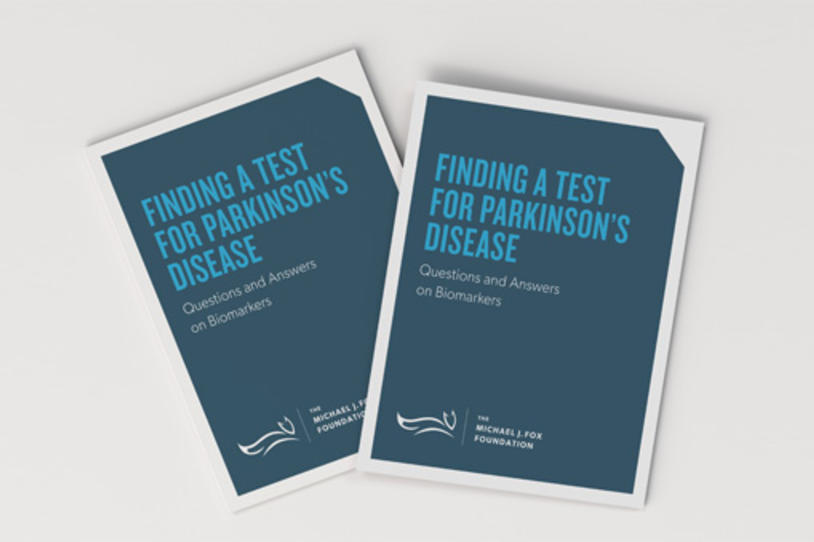 Scientists are looking for objective medical tests for Parkinson's to help patients, doctors and researchers better diagnose and treat this disease. Biomarkers are the basis for those tests. Unfortunately, researchers have not yet identified any practical, definitive biomarkers of Parkinson's.
Read our biomarkers guide to learn more about these crucial tools and how The Michael J. Fox Foundation is leading the charge to find tests for Parkinson's disease (PD).
Our guide answers key questions:
What is a biomarker?
Why are there no biomarkers of Parkinson's disease?
Why are biomarkers important?
How does the lack of biomarkers affect people with Parkinson's?
Where are scientists looking for PD biomarkers?
I thought a gene was a biomarker -- and don't we know the genes that play a role in PD?
Do other brain diseases have biomarkers?
What can I do to help identify a Parkinson's biomarker?
Read and download the guide now.
Interested in helping find a test for Parkinson's disease? Register with the Foundation's online tool Fox Trial Finder to match with biomarker studies and other kinds of trials that need volunteers like you.